The shape of a normal ECG complex includes a P wave, QRS complex and T wave.
The basic ECG strip is made up of a baseline with deflections caused by movement of electrical impulses either toward (positive deflection) or away (negative deflection) from electrodes. The deflections that make up a normal ECG are termed waves and are assigned arbitrary letters.
A normal ECG waveform is composed of:
P-waves: atrial depolarisation
QRS complexes (<120 ms): ventricular depolarisation. If first deflection is down it is a Q-wave, if the first deflection is up it is an R-wave.
T-waves: ventricular repolarisation.
U-waves: sometimes seen, origin disputed. May be pathological if follows abnormal T-wave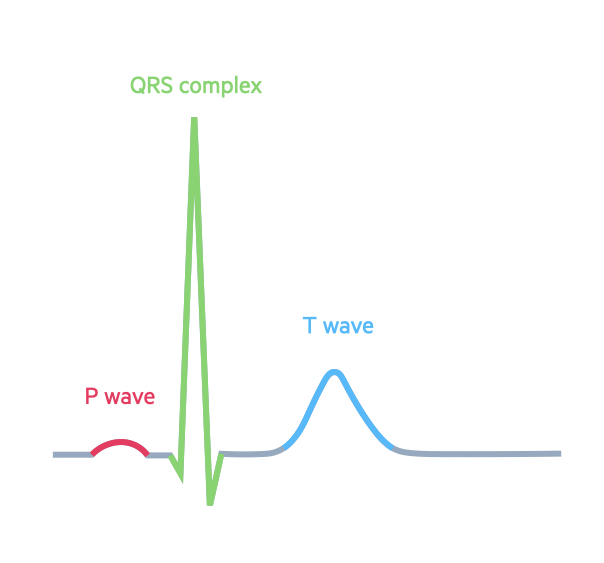 The ECG may be deconstructed into additional key components:
PR-interval (120-200 ms): time taken for the electrical impulse to travel between the atria and ventricles.
ST-segment: should be isoelectric (i.e. on the baseline). Can be depressed or elevated (changes typical in ischaemia).
QT-interval*: varies with heart rate, long QT has many causes but may predispose to polymorphic ventricular tachycardia.
*NOTE: normal QT interval is 350-440 ms in men and 350-460 ms in women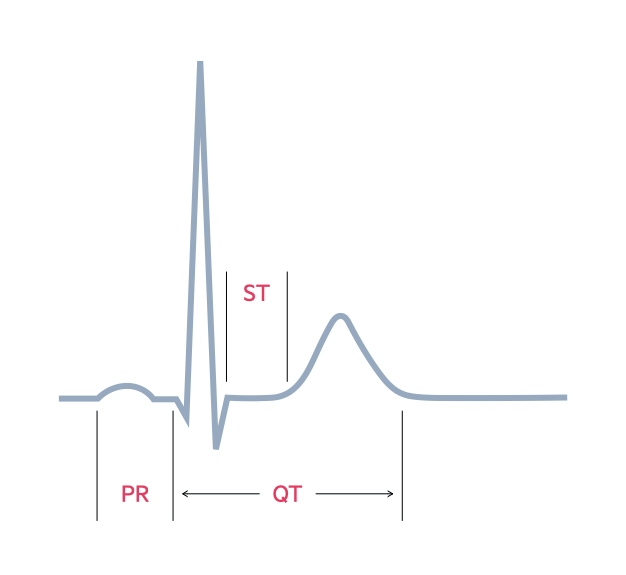 QRS shape
The shape of the QRS complex is due to the imbalance between right and left ventricle and depolarisation of the septum first.
Q waves develop because the septum between the ventricles undergoes depolarisation before the walls. The wave of depolarisation within the septum is from left to right. This means towards the septal leads (V1/V2) and away from the lateral leads (V5/V6).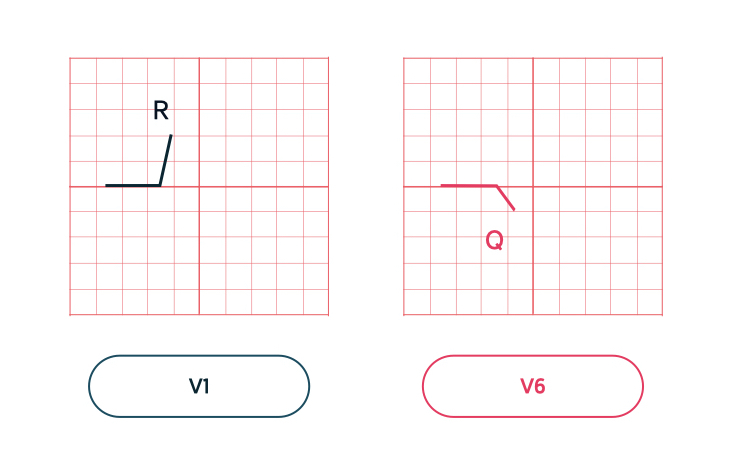 The more muscular left ventricle then exerts more influence on the ECG than the right ventricle leading to a dominant R wave in the lateral chest leads (V5/V6). In the septal leads (V1/V2) we see a small R wave and dominant S wave.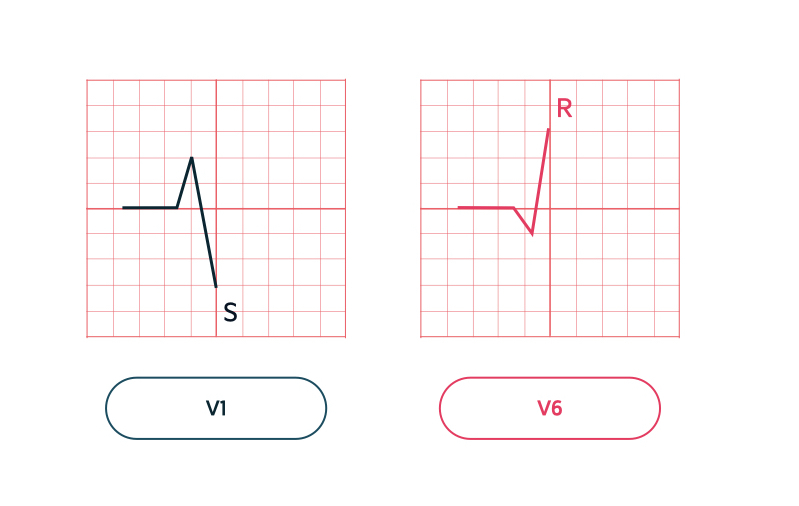 After depolarisation of the whole myocardium, the ECG trace of the QRS complex moves back to the baseline, otherwise known as the isoelectric line.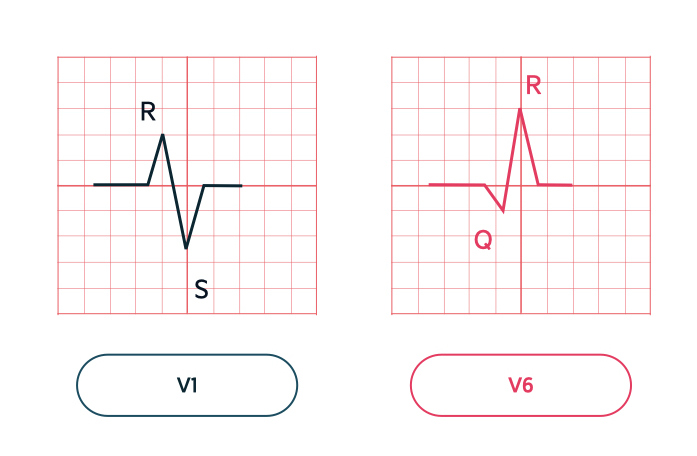 ---
Last updated: October 2022