In clinical practice, the direction of the axis is most easily derived from assessment of the limb leads I, II and III.
The cardiac axis can be quickly and easily determined by looking at the net deflection of the limb leads I, II and III. By net deflection, we mean whether a lead is predominantly negative (downward deflection) or predominantly positive (upward deflection).
In the normal axis, lead II shows the greatest upward deflection compared to leads I and III. If the axis is orientated to the left of normal, lead I may have a greater upwards deflection than lead II, but crucially both are still positive.
Normal axis
If leads I and II are positive the axis is normal. In this situation, depending on the average wave of depolarisation, lead III may be positive or negative.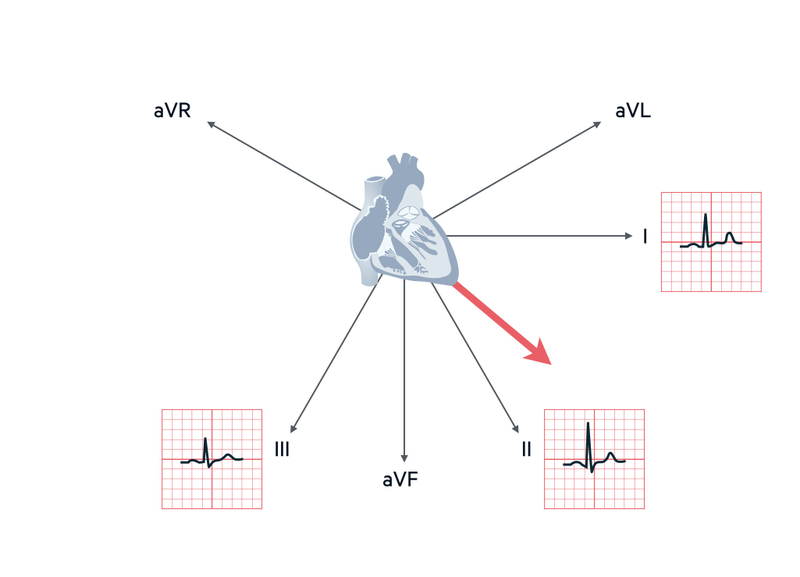 Left axis deviation
If lead I is positive, and lead II and III are negative, it is left axis deviation.
Right axis deviation
If lead III is positive and it has the biggest positive deflection compared to leads I and II, it is right axis deviation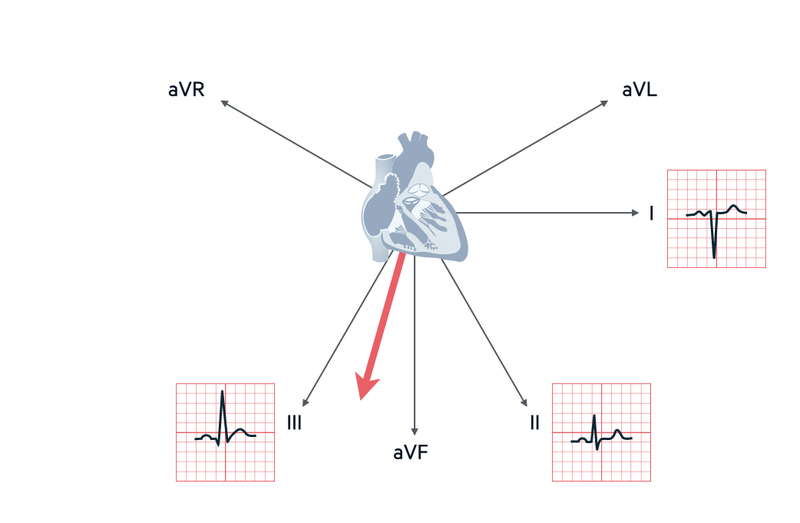 Summary
Normal: lead I positive, lead II positive, lead III positive/negative
LAD: lead I positive, lead II negative, lead III negative
RAD: lead I negative, lead II positive/negative, lead III positive (biggest deflection)