The mitral valve is termed (somewhat erroneously) a bicuspid valve and sits between the left atrium and ventricle.
The term atrioventricular valve complex refers to the entirety of the valve and its supporting apparatus. It consists of the orifice, valve leaflets, chordae tendineae, papillary muscles and the ventricle itself.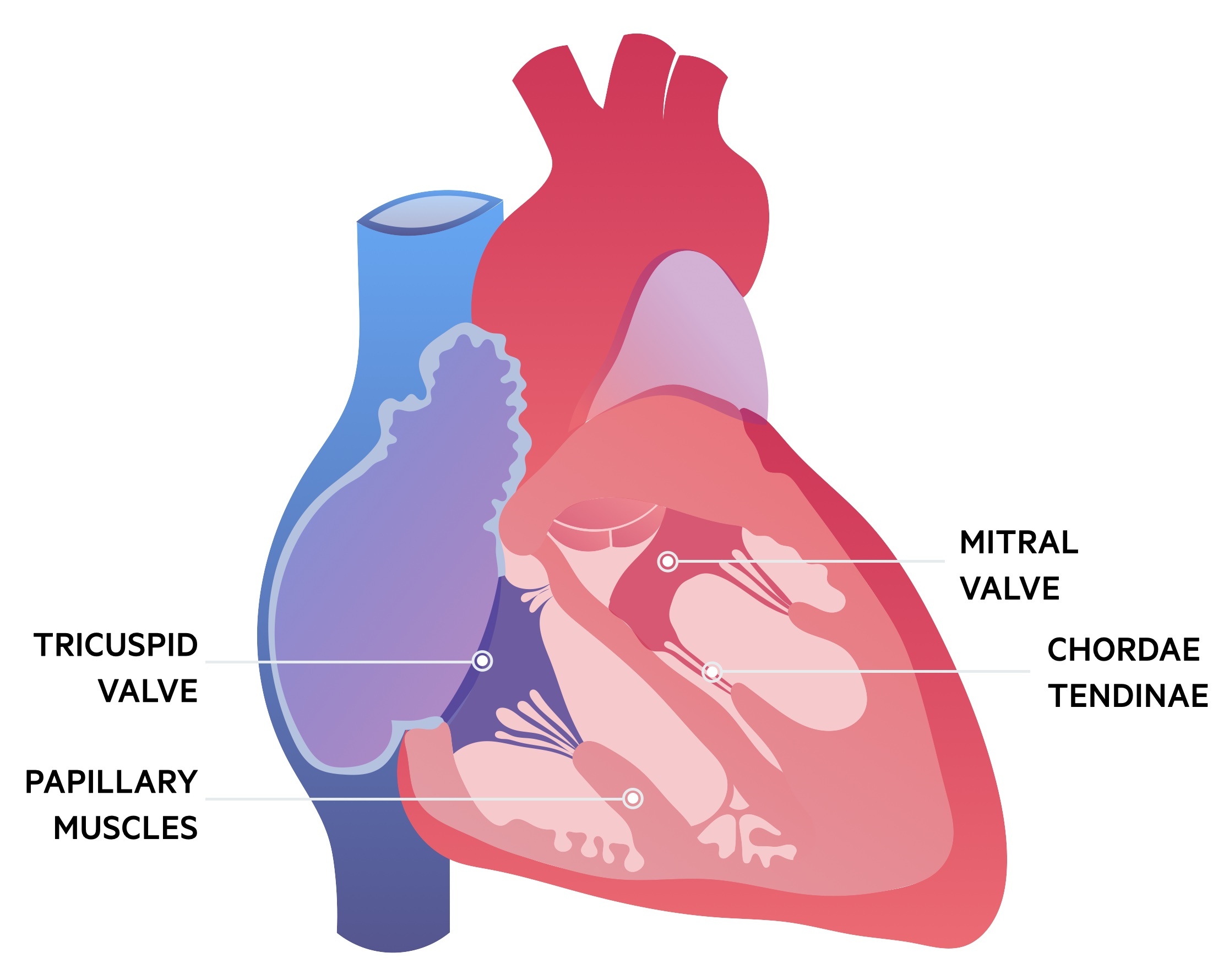 There are two valve leaflets, anterior and posterior. The posterior leaflet is divided by indentations into three scallops (P1, P2, P3). The corresponding areas on the anterior leaflet may also be divided to reflect the posterior scallops (A1, A2, A3). The normal cross-sectional area of the mitral valve orifice is 4-6 cm2.
Each leaflet is attached to chordae tendineae, which are string-like structures that connect leaflets to papillary muscles. Two papillary muscles support the mitral valve and arise from the ventricular wall.
Pathology affecting any of these structures may lead to valvular dysfunction. In normal physiology the mitral valve opens to allow left ventricular filling and closes during ventricular contraction.