Hypouricaemic agents prevent hyperuricaemia and the subsequent precipitation of uric acid within the nephrons.
Allopurinol and rasburicase are the two hypouricaemic agents utilised in practice. Both work on the purine metabolism pathway.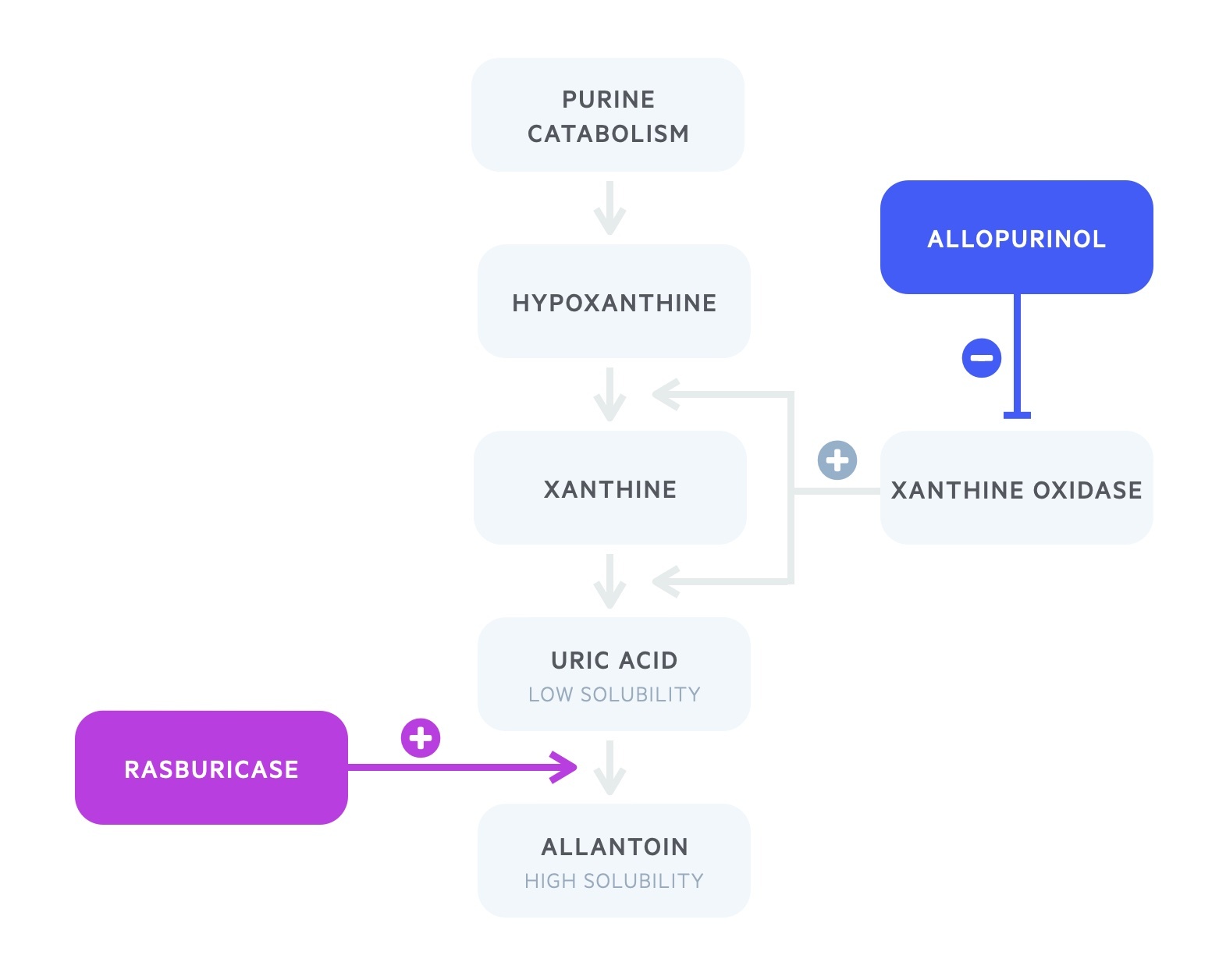 Allopurinol
Allopurinol is a xanthine oxidase inhibitor.
It blocks the catabolism of both hypoxanthine and xanthine to uric acid. After approximately three days there is increased excretion of both hypoxanthine and xanthine.
Allopurinol does not act on pre-existing uric acid. Its use, therefore, lies in the prophylactic setting.
Rasburicase
Rasburicase, a recombinant urate oxidase, metabolises uric acid to allantoin.
Urate oxidase is an enzyme found in most mammals but absent in humans. It metabolises uric acid into the soluble allantoin.
Rasburicase, unlike allopurinol, actively lowers uric acid levels and works on established renal deposits. It is therefore indicated both for prophylaxis and treatment.
Rasburicase is contraindicated in patients with G6PD deficiency.