Nephritic syndrome is a clinical presentation that is characterised by haematuria, proteinuria, oliguria and hypertension.
Clinical presentation
Nephritic syndrome is usually a consequence of proliferative changes that occur in the glomerulus leading to the presence of blood in the urine. The development oliguria and acute kidney injury are often sudden and hypertension can develop because of impaired glomerular filtration with enhanced tubular reabsorption.
Under the microscope there could be the presence of urinary red cell casts, leucocytes, sub-nephrotic range proteinuria (< 3.5 g/day) and dysmorphic red cells that are typical of glomerular haematuria. This constellation of urinary findings is often referred to as 'nephritic urinary sediment'.
Importantly, nephritic syndrome and rapidly progressive glomerulonephritis (RPGN) form part of a spectrum of immunological mediated proliferative damage to the renal glomeruli.
RPGN may lead to a rapid decline in glomerular filtration and potentially end-stage renal disease within weeks to months. Typical causes include anti-GBM disease and ANCA-associated vasculitides.
Histology
Nephritic syndrome is associated with a proliferative response within the glomeruli leading to a marked increase in cellularity, which is observed as mesangial and endothelial proliferation and inflammatory cell infiltration.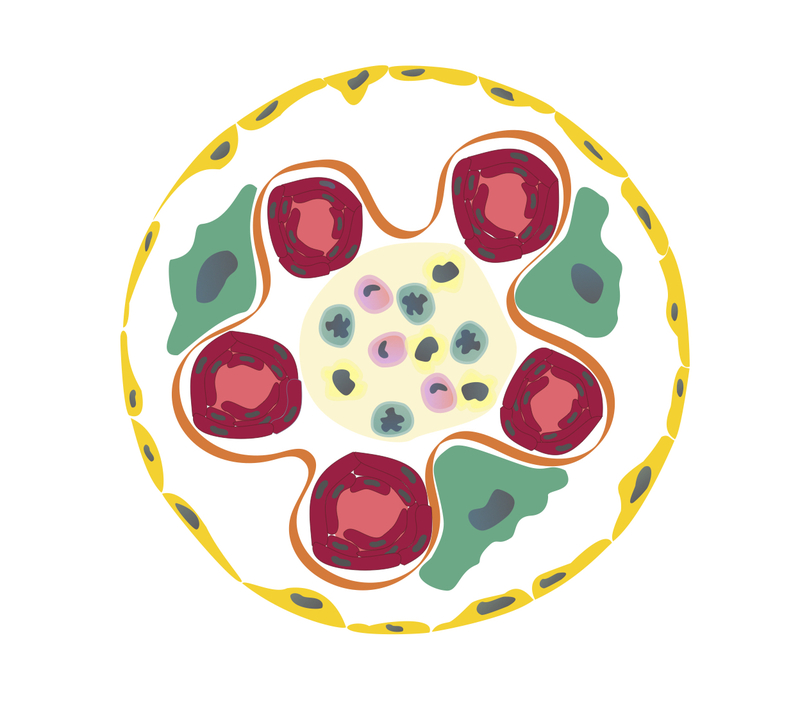 Proliferative changes may be focal or diffuse. Diffuse proliferation is more likely to be associated with acute nephritic syndrome compared to focal changes that may show less severe haematuria and kidney injury.
The development of RPGN is associated with the formation of crescents as part of the necrotising histological response. Crescents result from thrombosis and rupture of glomerular capillaries leading the classical crescent moon shape on histology, which compresses surrounding glomerular structures.
RPGN is characterised by extensive crescent formation (> 50%) and rapidly progressive renal dysfunction. Due to these histological finding, RPGN may also be termed crescentic glomerulonephritis.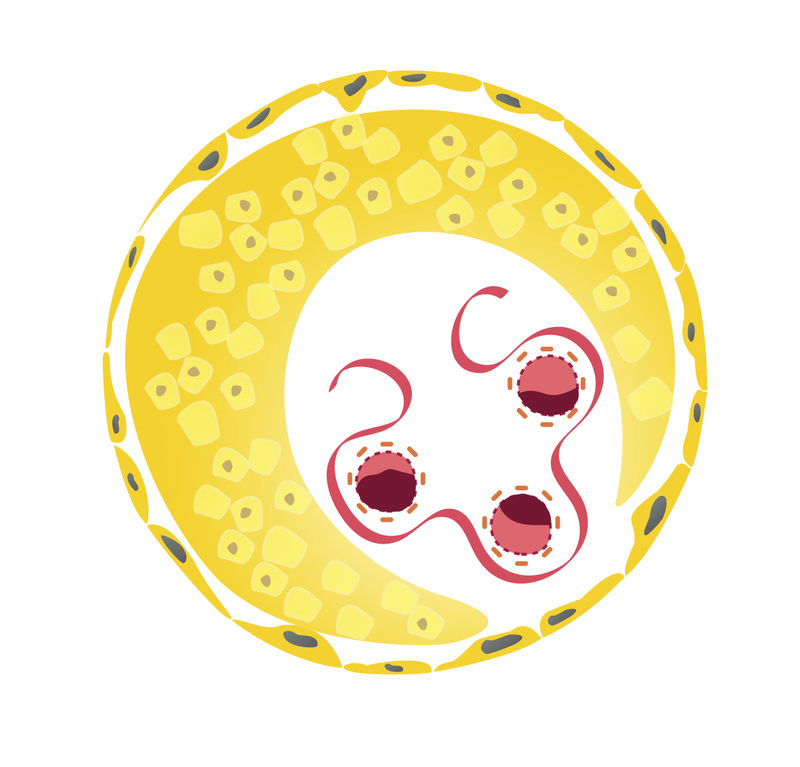 Conditions
Common causes of nephritic syndrome seen in clinical practice include IgA nephropathy, small-vessel vasculitis, lupus nephritis and post-streptococcal glomerulonephritis (PSGN).
Throughout most of the world, IgA nephropathy is the most common cause of primary glomerulonephritis. It typically presents with a nephritic pattern, with a range of different severities, and is characterised by linear IgA deposition within the mesangium of the glomeruli.
Classically, the disease leads to recurrent episodes of visible haematuria in young men and generally follows an upper respiratory tract infection (URTI). The clinical progression is variable, but it is estimated that up to 50% of patients will have persistent disease resulting in end-stage renal disease and the need for renal replacement therapy.