Calcium is distributed between bone and the intra- and extra-cellular compartments.
The majority of body calcium, 99%, is stored in bone.
Approximately 1% of total body calcium is found within the intracellular compartment. Here it plays a key role in intracellular signalling.
Around 0.1% of total body calcium is found within the extracellular pool, this is divided into:
Ionised (~ 50%) - metabolically active, or 'ionised', free pool of calcium.
Bound (~ 41%) - bound to albumin (90%) and globulin (10%).
Complexed (~ 9%) - forms complexes with phosphate and citrate.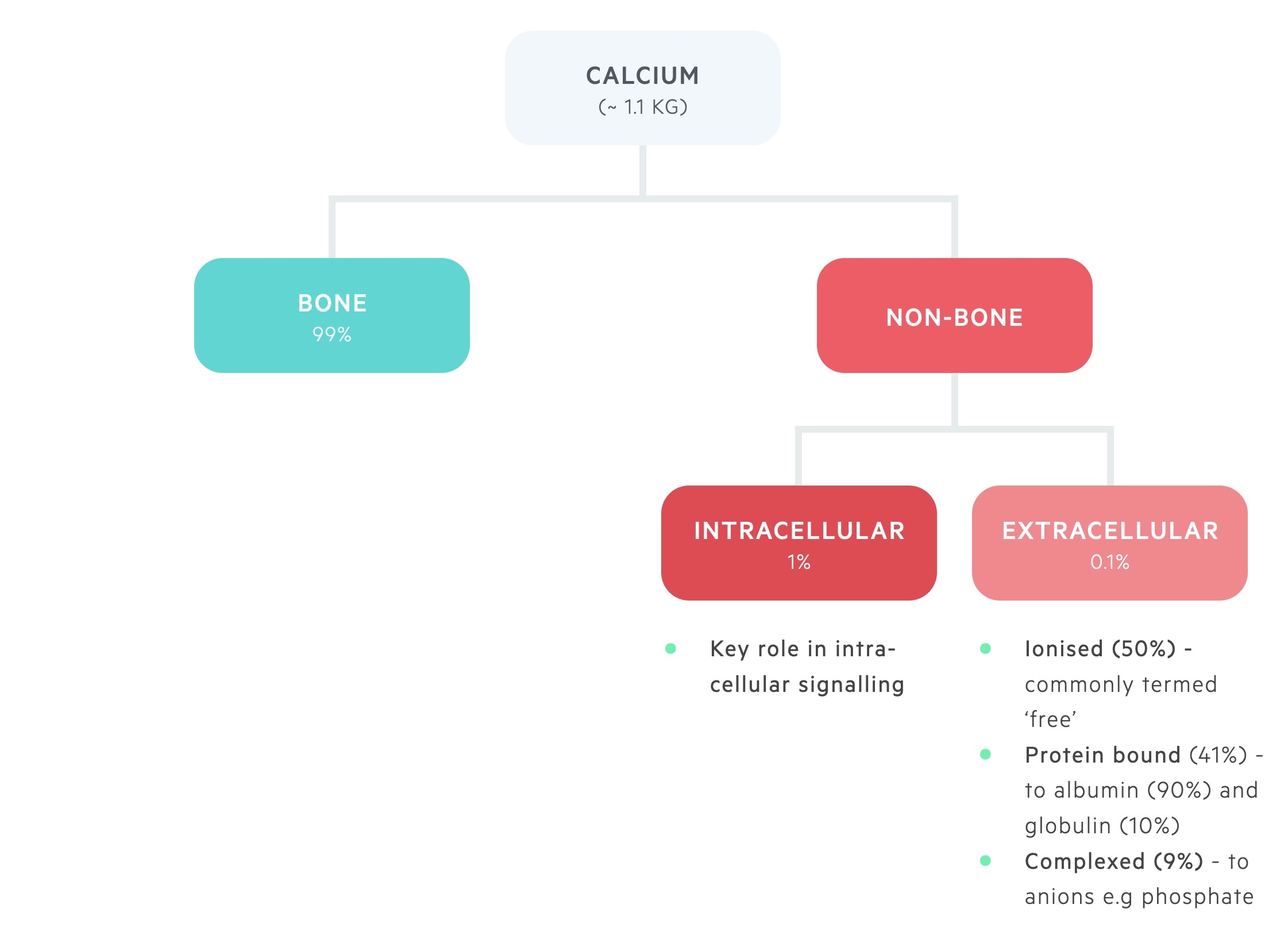 The balance between stored calcium and the extracellular pool of calcium is a closely regulated process. It is controlled by the interaction of three hormones; parathyroid hormone (PTH), vitamin D and calcitonin.
Decreased extracellular calcium is detected by the calcium-sensing receptor (CaSR) on the parathyroid gland. The parathyroid glands respond to the fall in serum calcium by releasing PTH. PTH stimulates the resorption of calcium from bone, activation of vitamin D (leads to calcium absorption from enterocytes) and increased renal tubular reabsorption of calcium.
Conversely, a rise in extracellular calcium detected by the CaSR has the opposite effect. It leads to a reduction in the release of PTH and stimulates the release of calcitonin. This combined effect helps decrease bone resorption and promotes calcium excretion in the kidneys.