The majority of breast malignancies are carcinomas, these are divided into either ductal or lobular.
An understanding of basic breast anatomy is key. Aside from origin, cancers may be described as either in situ (not penetrating the basement membrane) or invasive.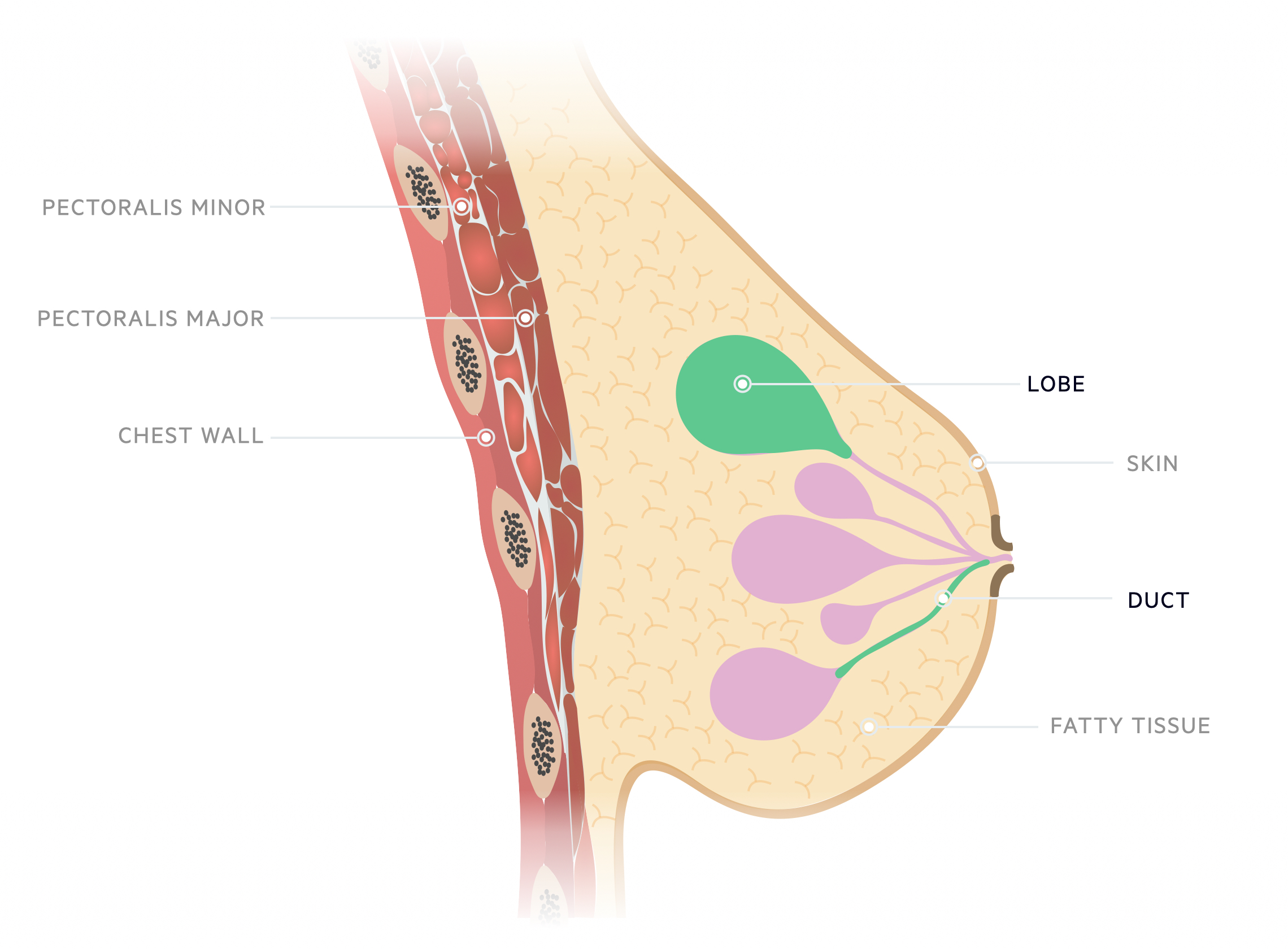 Ductal
Ductal carcinoma in situ (DCIS)
DCIS refers to a heterogeneous group of non-invasive lesions. They may progress to invasive malignancy.
DCIS lesions may be categorised as high, intermediate and low grade. Comedo DCIS is a high-grade type that has an increased risk of invasion.
Invasive ductal carcinoma (IDC)
IDC composes around 70-80% of invasive breast cancer - it is the most common invasive breast cancer. It may be graded based upon how well or poorly differentiated the cells are. Grade 1 refers to well, grade 2 - moderately and grade 3 - poorly differentiated tumours.
Lobular
Lobular carcinoma in situ (LCIS)
LCIS is a relatively uncommon finding that may be referred to as lobular neoplasia. It tends to be found incidentally on biopsy. Though its presence is indicative that a woman is at greater risk of invasive breast cancer, the direct relationship is unclear.
NB - The remainder of the management in this note will refer to invasive cancer, DCIS or both. Management of LCIS is not covered.
Invasive lobular carcinoma (ILC)
ILC is the second most common invasive breast cancer composing 5-10% of cases. There is growing evidence of a relationship with post-menopausal hormone therapy. The vast majority are oestrogen receptor-positive.
Molecular subtypes
Invasive breast cancer can be categorised into one of four molecular subtypes based upon gene expression (receptor status of oestrogen receptors and progesterone receptors, HER2 and Ki-67).
Luminal A
Luminal B
Basal
HER2