A pneumothorax is a collection of air within the pleural space.
There are two major types of pneumothorax:
Generally, the aetiology and risk factors are similar for both types.
However, the underlying pathophysiology is slightly different leading to different consequences and management for each type.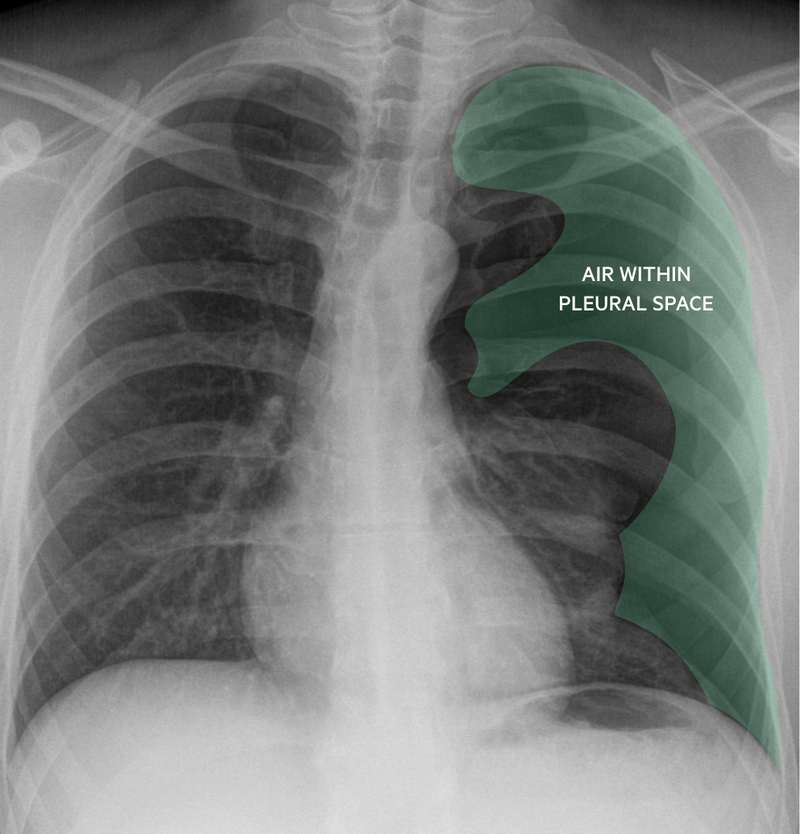 AP chest radiograph demonstrating a spontaneous left-sided pneumothorax. Image courtesy of Wikimedia commons.