The thyroid gland is surrounded by a number of important structures.
Thyroid cartilage
The thyroid cartilage is one of the three unpaired laryngeal cartilages (the others being the cricoid cartilage and epiglottis). It is formed by hyaline cartilage and is found above the thyroid gland, sitting at the level of vertebrae C4-5.
It forms a median projection, more prominent in males, termed the Adam's apple. Superior to this projection is the superior thyroid notch. The cartilage has both superior and inferior horns.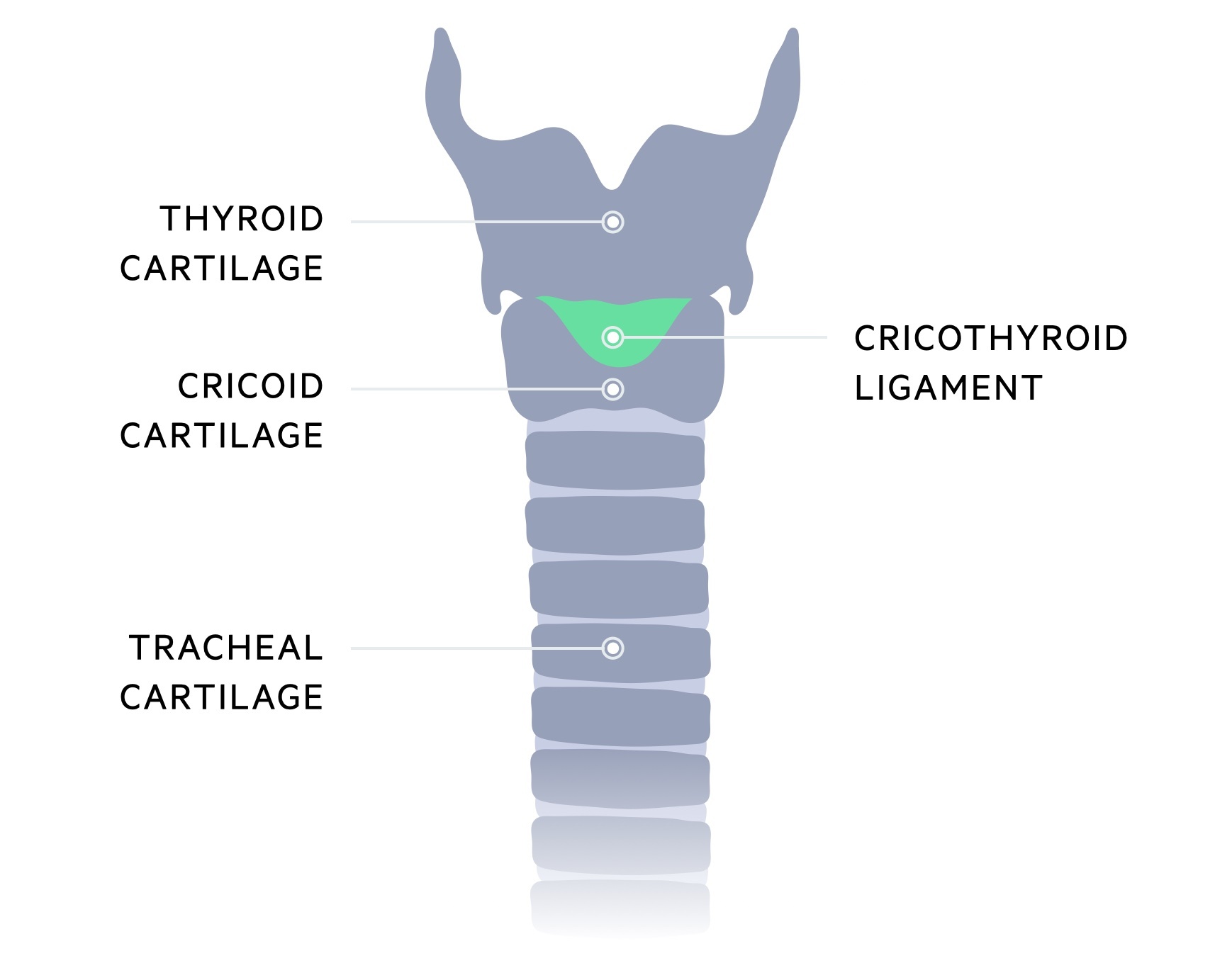 Cricoid cartilage
The cricoid cartilage sits at the level of vertebrae C6. It is the only complete ring of cartilage in the trachea. It is composed of a posterior component termed the lamina and an anterior component termed the arch. It is attached to the first tracheal ring by the cricotracheal ligament.
Medium cricothyroid ligament
This ligament connects the inferior border of the thyroid cartilage with the superior border of the cricoid cartilage. An incision is made through the medium cricothyroid ligament to establish an emergency airway - a cricothyroidotomy.
Parathyroid glands
The parathyroid glands (typically four) are located posterior to the thyroid gland. It is important to note there is a great deal of variety in both the location and number of glands.
They are responsible for the release of parathyroid hormone, a key part of the calcium homeostasis pathways. Due to their location, they are frequently removed, injured or devascularised during a total thyroidectomy, typically resulting in a transient hypocalcaemia.