Surgical resection forms the mainstay of management.
Surgery
Total thyroidectomy is commonly performed but increases the risk of hypoparathyroidism (see below). Hemithyroidectomy may be considered in those with small, unifocal tumours without extra‐thyroidal spread.
Lymph node involvement requires appropriate lymph node dissection. Central and selective lateral neck dissection may be completed.
Post-op care
Serum calcium (+/- PTH) is monitored post-operatively. Normally that evening and the following morning at a minimum. Ongoing testing will depend on the levels.
It is generally considered good practice to formally evaluate vocal cord function post-operatively with Fiberoptic Nasendoscopy (FNE). This is to confirm the normal function of the vocal cords and recurrent laryngeal nerve.
Complications
Recurrent laryngeal nerve injury
Damage to the recurrent laryngeal nerve results in vocal cord dysfunction. This may present as a change in the character of a patient's voice. Bilateral injury can threaten the airway and present with stridor - a medical emergency.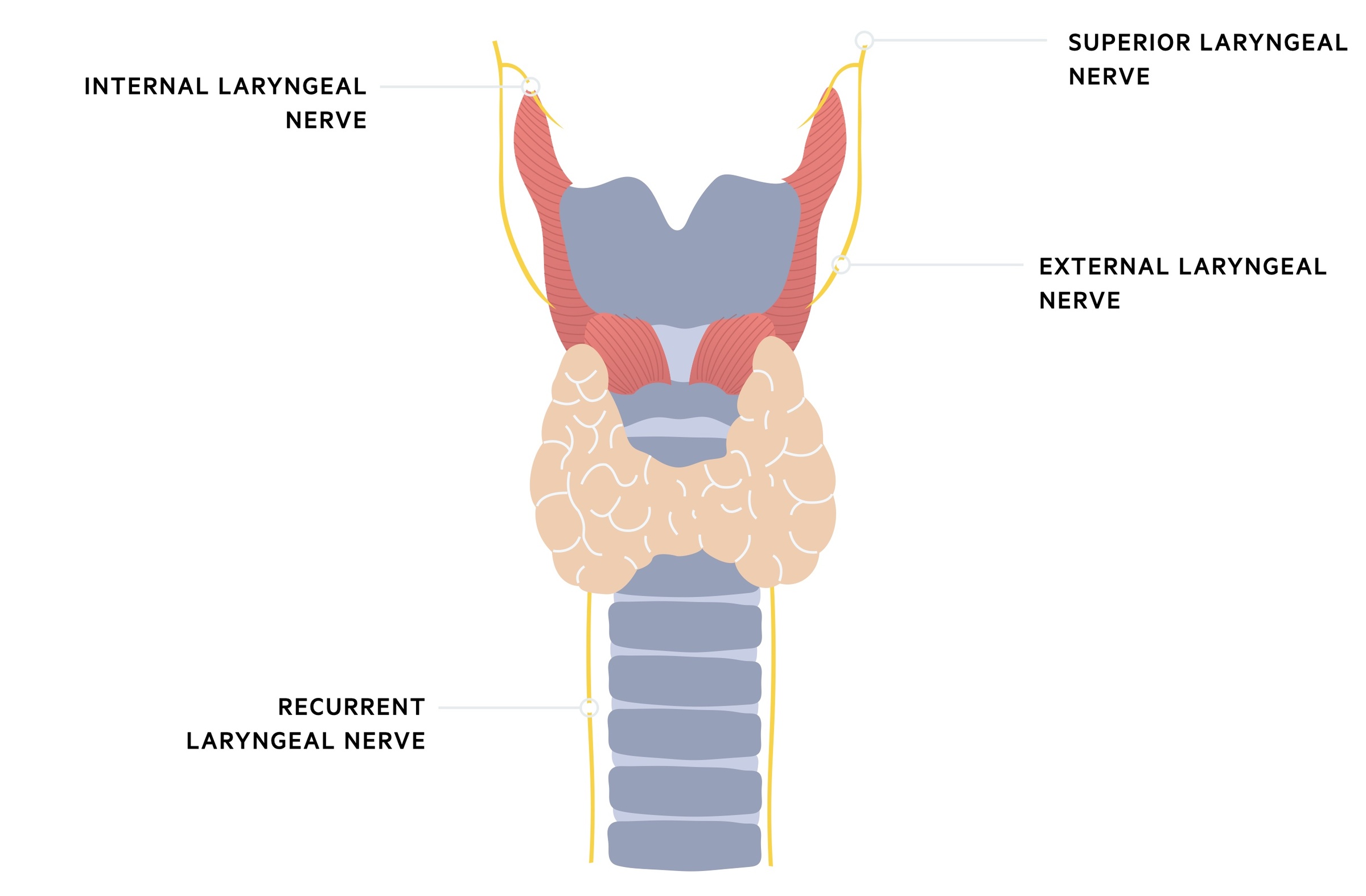 Haematoma
Rarely post-operative bleeding leads to the development of a haematoma in the neck. There is limited space for expansion and increasing pressure can threaten the airway.
An immediate medical emergency call should be put out and the surgical ward cover will re-open the neck on the ward if the airway is compromised. The patient will need to return to theatre for haemostatic control.
Hypoparathyroidism
Thyroidectomy risks the removal, de-vascularisation or damage of the parathyroid glands. These glands produce parathyroid hormone, a key hormone in calcium homeostasis.
Around 30% of patients will need calcium (+/- alfacalcidol) supplementation after a total thyroidectomy. This hypoparathyroidism is normally transient with less than 10% affected at 3 months.