Choledocholithiasis, stones in the bile duct, are the most common cause of acute cholangitis.
Choledocholithiasis
Choledocholithiasis refers to gallstones within the bile ducts. It occurs in around 10-20% of people with cholelithiasis (gallstones). It should be noted that not all patients with choledocholithiasis develop cholangitis, and such stones may be asymptomatic.
Acute cholangitis occurs due to impaired drainage and bacterial overgrowth. It is the most common cause of ascending cholangitis, implicated in around 80% of cases.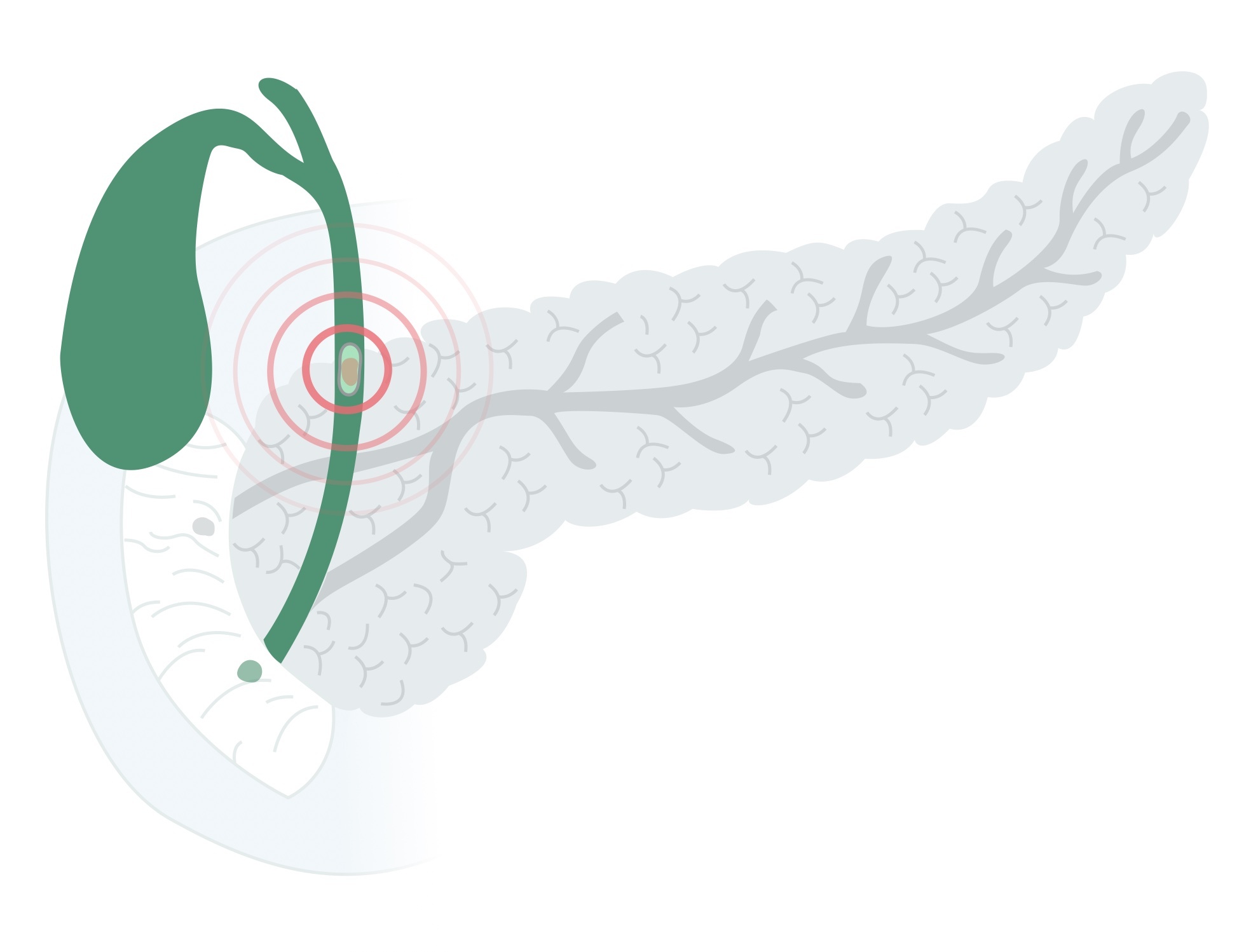 Benign stricture
Benign strictures, leading to obstruction, may occur in the biliary tree for numerous reasons:
Chronic pancreatitis
Iatrogenic injury (e.g. during cholecystectomy)
Radio / chemo-therapy
Idiopathic
Primary sclerosing cholangitis is a chronic, progressive condition associated with ulcerative colitis. It is characterised by inflammation and stricturing of bile ducts. Although the strictures are typically benign, patients are at increased risk of many cancers including cholangiocarcinoma, gallbladder cancer and hepatocellular carcinoma.
Malignant stricture
Malignant biliary strictures may lead to acute cholangitis. Malignancies include cholangiocarcinoma, pancreatic cancer and gallbladder cancer.
Other
Post-ERCP (normally related to inadequate drainage)
Blocked biliary stent
Extrinsic compression
Blood clots
Parasites (e.g. Ascaris lumbricoides)