Appendicitis may be managed in a conservative or surgical manner.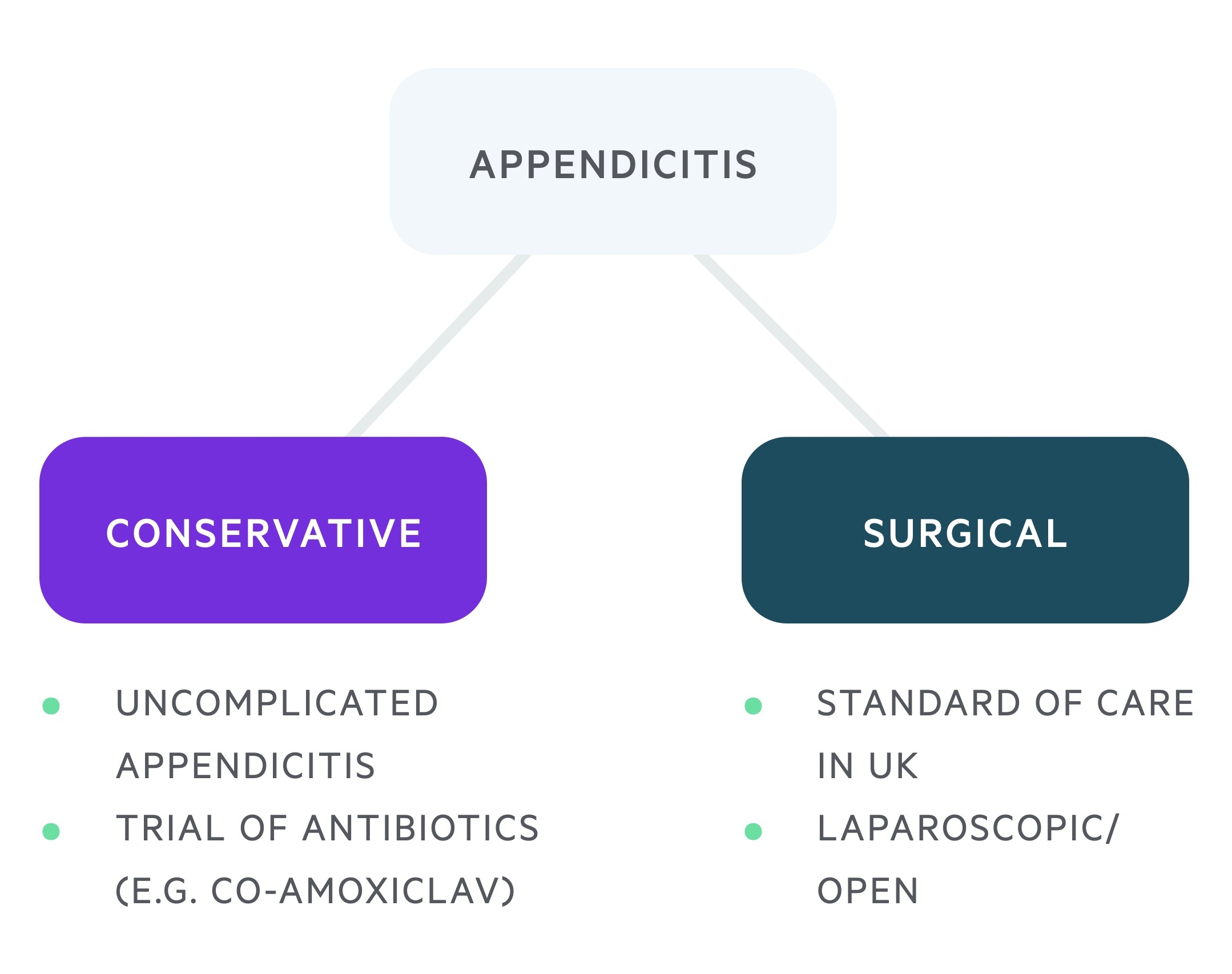 Conservative
A number of studies (BMJ, JAMA) have shown that uncomplicated acute appendicitis may be treated initially with antibiotics (augmentin is commonly used). A proportion of these patients, 27% in one study, required surgery within one year. Beyond this, there would likely continue to be a risk of re-developing appendicitis.
Surgical
In the UK, the majority of patients with suspected appendicitis receive surgical management in the form of a laparoscopic appendicectomy (with conversion to open surgery when necessary). This is a 'keyhole' procedure with high success and low complication rates.
Pre-operatively, antibiotic therapy should be commenced (co-amoxiclav is commonly used in the absence of a penicillin allergy) and normally continued for 7 days only if pus or perforation is noted intra-operatively. Depending on the operative findings a temporary drain may be inserted.
Surgical management in those with an appendiceal mass (a collection of pus and stuck bowel) would likely be complicated by inflammation and adhesions. As such simple localised cases may be treated with antibiotics alone. Larger abscesses may benefit from a percutaneous drain and complicated loculated disease may necessitate surgical intervention.