Patients classically complain of a colicky, peri-umbilical pain which migrates to the right iliac fossa (RIF) and becomes constant.
Common clinical features associated with acute appendicitis include nausea, anorexia and constipation. Diarrhoea may be a feature in patients with ileal irritation.
Acute appendicitis is uncommon at the extremes of age where it also tends to have an atypical presentation. Pregnant women may have a displaced appendix resulting in flank pain. A high degree of clinical suspicion is required as delayed treatment results in high mortality in both the mother and foetus.
Symptoms
RIF pain
Nausea
Anorexia
Constipation
Signs
RIF tenderness
Percussion tenderness
Localised guarding
Tachycardia
Pyrexia
Additional signs
Rovsing sign: Pain in the RIF of palpation of the LIF.
Psoas sign: Pain in the RIF on extension of the right hip.
Obturator sign: Pain in the RIF on internal rotation of a flexed right hip.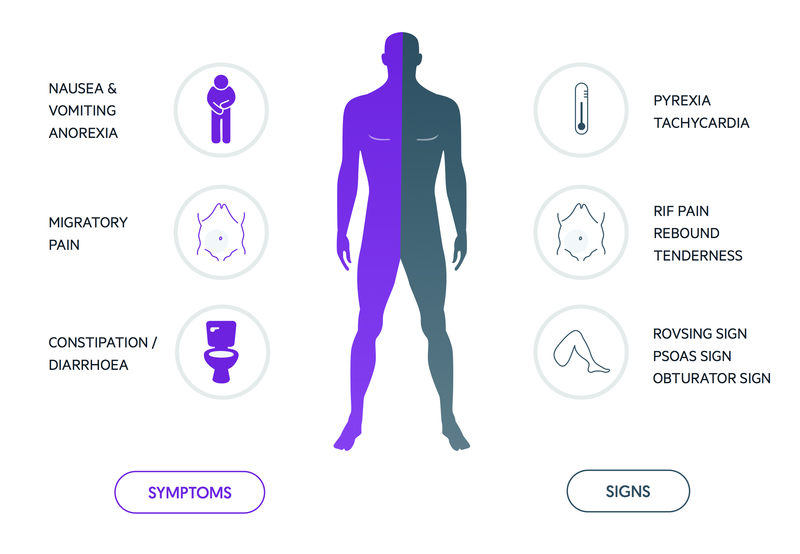 Generalised peritonitis
In those who present late or the diagnosis is missed, generalised peritonitis may occur. Examination will reveal a rigid tender abdomen with absent bowel sounds. These patients will be unwell and require prompt management.