Patients with septic arthritis should be referred to and managed by orthopaedics.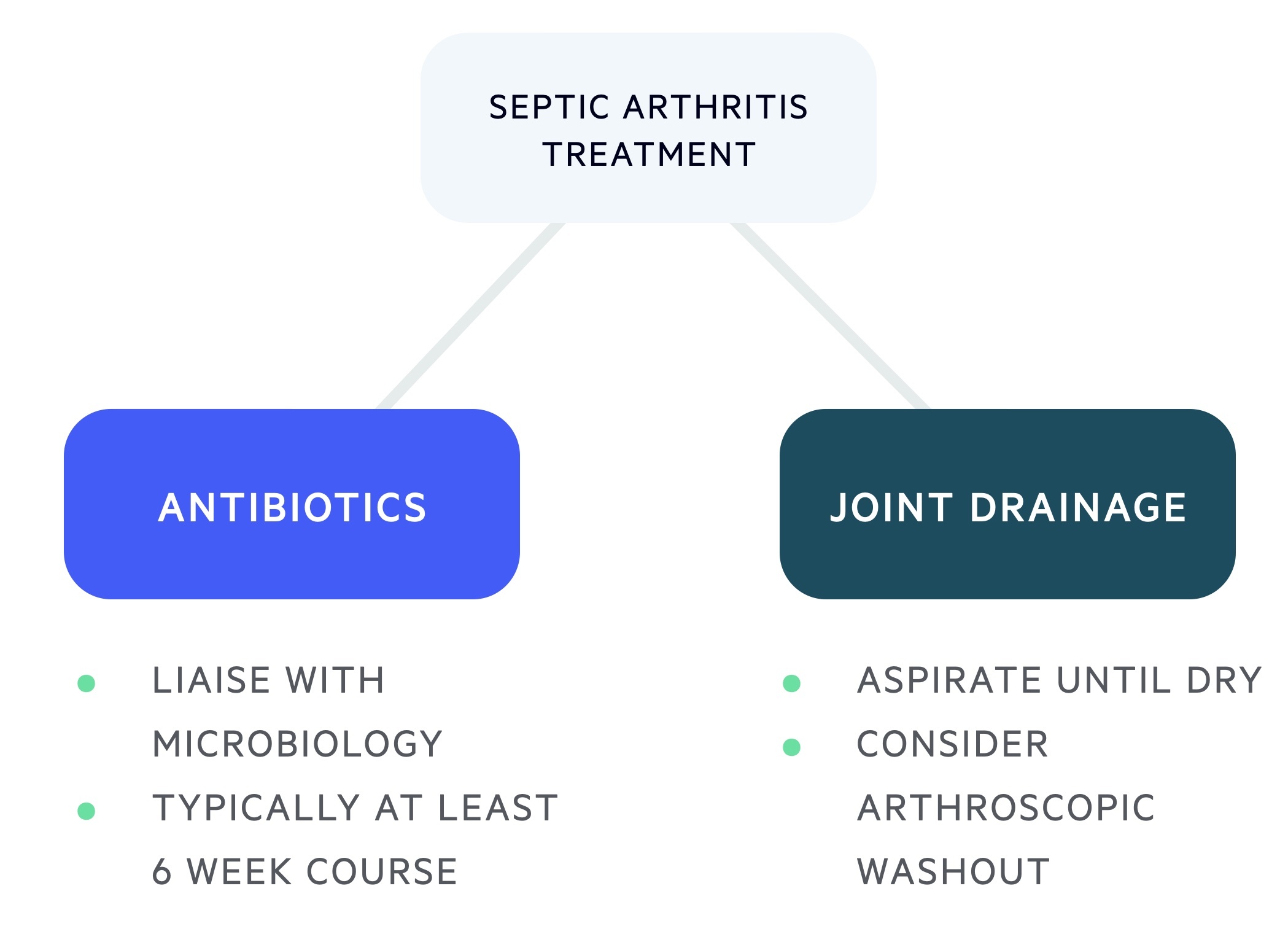 Antibiotics
Antibiotic management should be guided by patient factors, the suspected organism and culture results. Liaise with microbiology early. Typical courses last six weeks, with at least two weeks of intravenous therapy.
Gram-negative bacteria are more common in the elderly and those suffering with recurrent UTIs. MRSA should be considered in patients with risk factors such as known MRSA colonisation or long lines (e.g. CVC).
There is no single set of antimicrobial guidelines, clinicians should refer to their local protocols. Flucloxacillin is frequently first-line therapy (clindamycin if penicillin-allergic). Vancomycin or teicoplanin are used in cases of suspected MRSA and ceftriaxone for gonococcal arthritis or suspected gram-negative infections.
Patients with PJI require joint specialist input from orthopaedic surgery and microbiology. IVDU, immunosuppressed and ITU patients should be treated with close coordination with the microbiology team.
Joint drainage
The septic joint should be aspirated to dryness, this may be repeated if required.
Arthroscopic drainage and washout should be considered. Complex interventions may be required for patients with a prosthesis, this should be determined by senior orthopaedic surgeons.