A basal-cell carcinoma (BCC) is a slow-growing, locally invasive, malignant epidermal (basal layer) skin tumour.
Typically, a slow-growing skin lesion (over months / years) which commonly occurs on sun-exposed areas of the body. Eighty percent of BCCs occur on the head and neck. It is the commonest form of skin cancer. It is 4-5x more common than squamous cell carcinoma (SCC).
They generally affect middle-aged/elderly individuals, unless there is a genetic susceptibility (e.g. Gorlin's syndrome - see below). BCCs are locally invasive and rarely metastasize.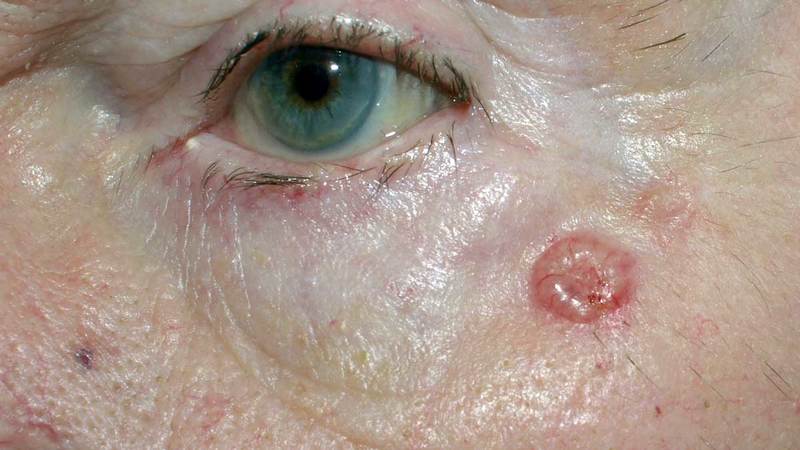 BCC on the face. Image courtesy of Wikipedia Commons