de Quervain tendinopathy is usually a self-limiting condition that does not require intention.
de Quervain tendinopathy is a non-progressive condition and the majority of cases are self-limiting. Patients should be advised simple measures including avoiding aggravating activities, use of ice/heat, analgesia (e.g. paracetamol, NSAIDs), and if necessary a splint that immobilises the thumb and wrist.
In patients where simple measures inadequately resolve the pain steroid injections can be considered. In severe cases, surgery can be considered to decompress the tendon tunnel.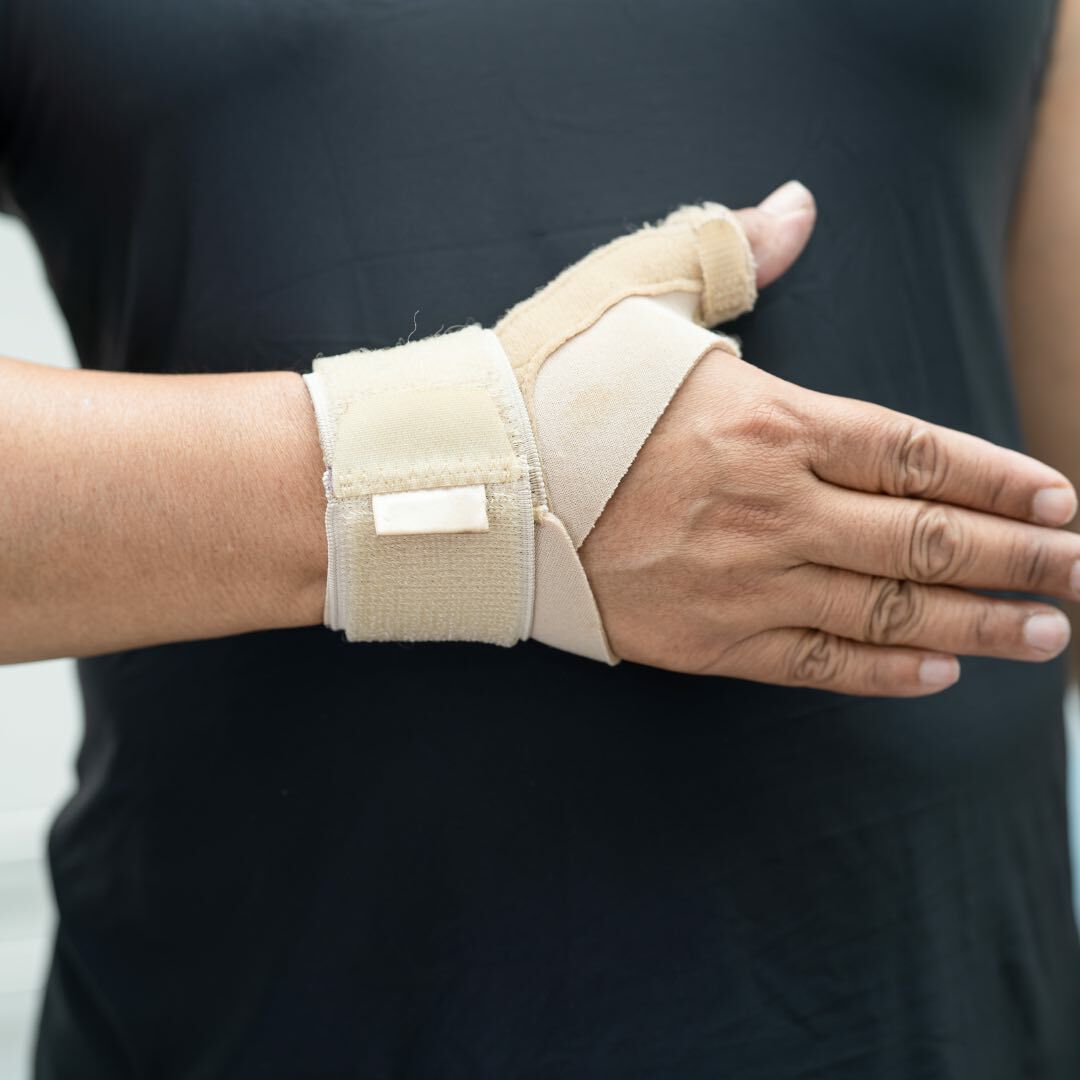 Example of a splint immobilising wrist and thumb
---
Last updated: January 2023