Skin tension lines reflect internal tension within the skin.
Skin tension lines essentially refer to the direction of maximal skin tension at different body sites. They reflect internal tension within the skin due to connective tissue (e.g. collagen) within the dermis.
There are different types of skin tension lines. The two most widely recognised are 'Langer's lines' (also known as cleavage lines) and relaxed skin tension lines. Aligning surgical incisions or excisions with these lines produces less tension, optimal scar formation, and ultimately a better cosmetic result.
These lines can be drawn on a diagram of the human body.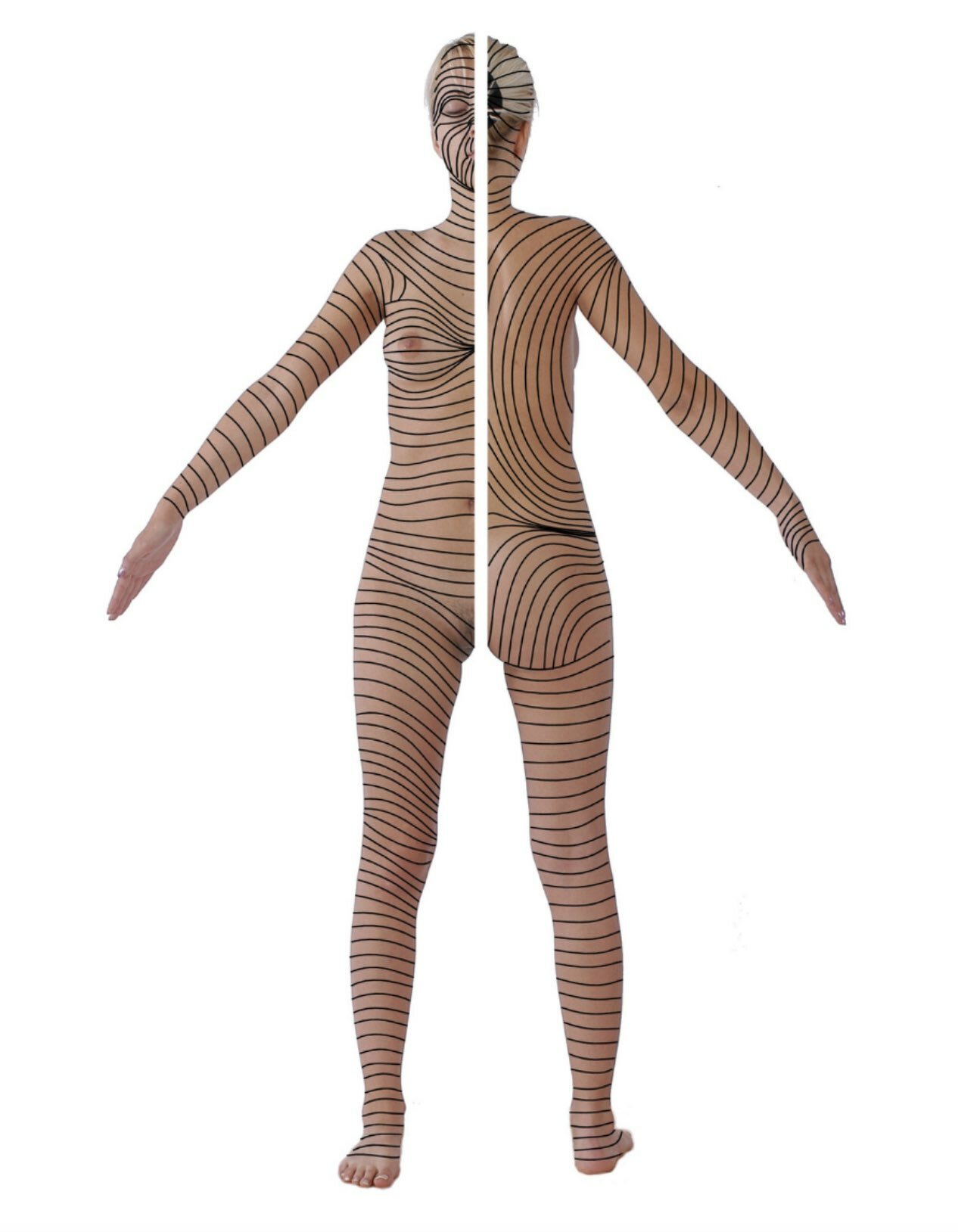 Body map of skin tension lines
Image courtesy of Blanco, JMA. et al. Wikimedia commons