Varicoceles occur due to dilation of the pampiniform plexus in the scrotum.
The pampiniform plexus is a network of veins found in the spermatic cord that drains the testes and epididymis. They drain proximally via the gonadal veins (also termed testicular veins in men).
Anything that leads to increased pressure within these veins may cause a varicocele. This may be caused by incompetent or absent valves. Rarely varicoceles can herald a compressive mass or vascular spread of a malignancy. This is classically described in renal cell carcinoma with spread into the left renal vein.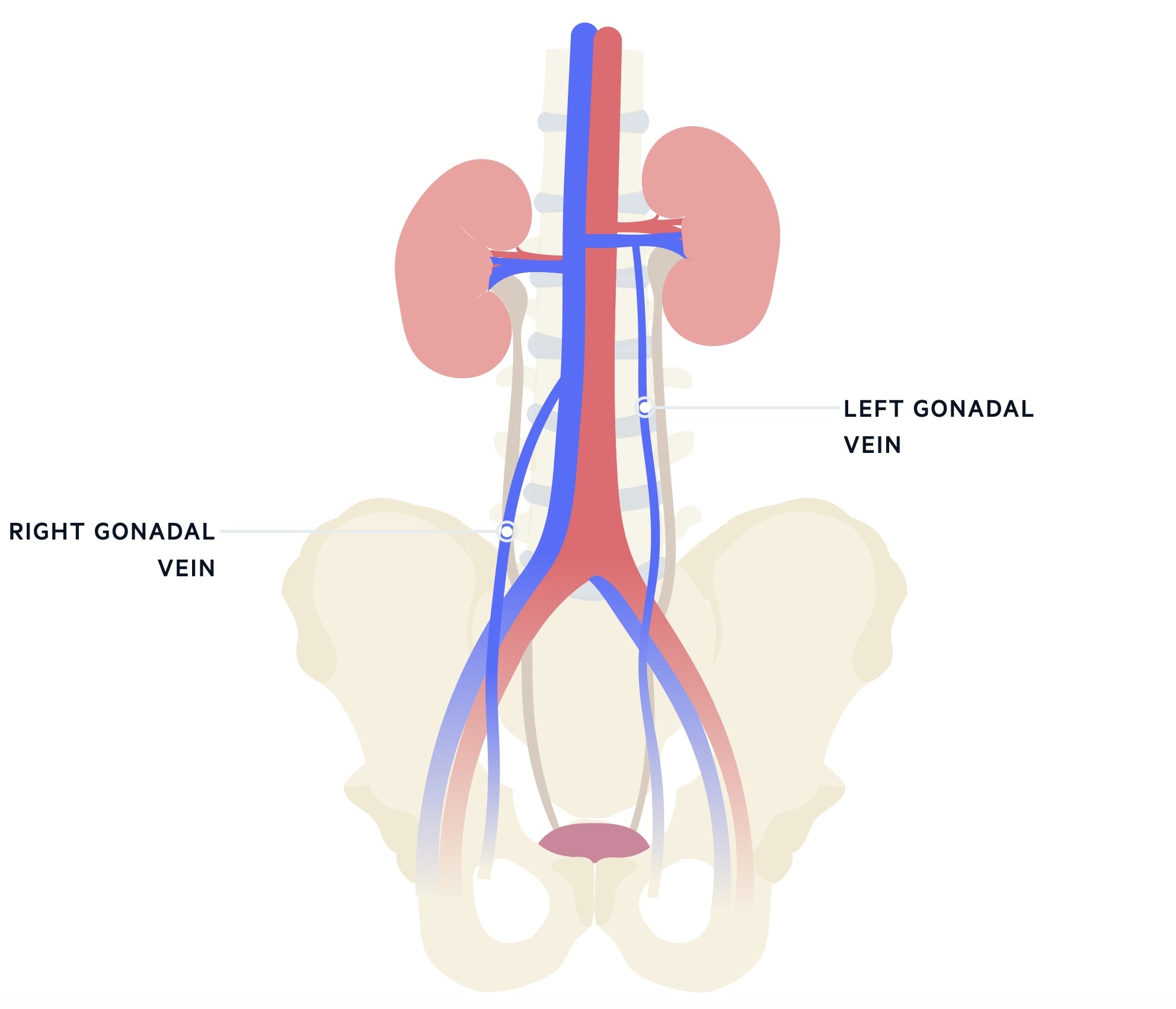 The majority occur on the left side (around 90%) due to the asymmetrical anatomy (though it should be noted variant anatomy is common). The left gonadal vein is longer and joins the left renal vein at a right angle and as such is more likely to have raised pressures. The right gonadal vein drains more obliquely, directly into the IVC.
Malignancy
Varicoceles may be a sign of renal cancer (or other intra-abdominal cancers/masses). The majority of varicoceles occur on the left side as the left gonadal vein tends to drain at a sharp angle into the left renal vein and is longer than the right draining into the IVC. The vast majority of varicoceles will not indicate cancer, however, tumours that compress venous return (classically left side, but right side may also be affected) can be a cause.
As such conduct a close examination, relevant investigations and consider referral, particularly in older patients with an unexplained new varicocele. Additionally NICE advise urgent referral in those with varicoceles that appear suddenly and are painful, do not drain when lying down or for a solitary right-sided varicocele.