An ankle-brachial index is the first-line investigation in those with suspected lower extremity artery disease.
Ankle-brachial index
An ankle-brachial index (ABI) is typically the first-line investigation. It compares the blood pressure at the ankle and the arm. The ABI is calculated by dividing the ankle systolic BP by the arm systolic BP.
A low ABI (< 0.9) is indicative of lower extremity artery disease. It is not a perfect test, those with borderline results, or in whom suspicion persists further tests are required.
High ABI (> 1.40) is indicative of vessel wall calcification. Alternative tests like doppler US and toe brachial index (TBI) may be used.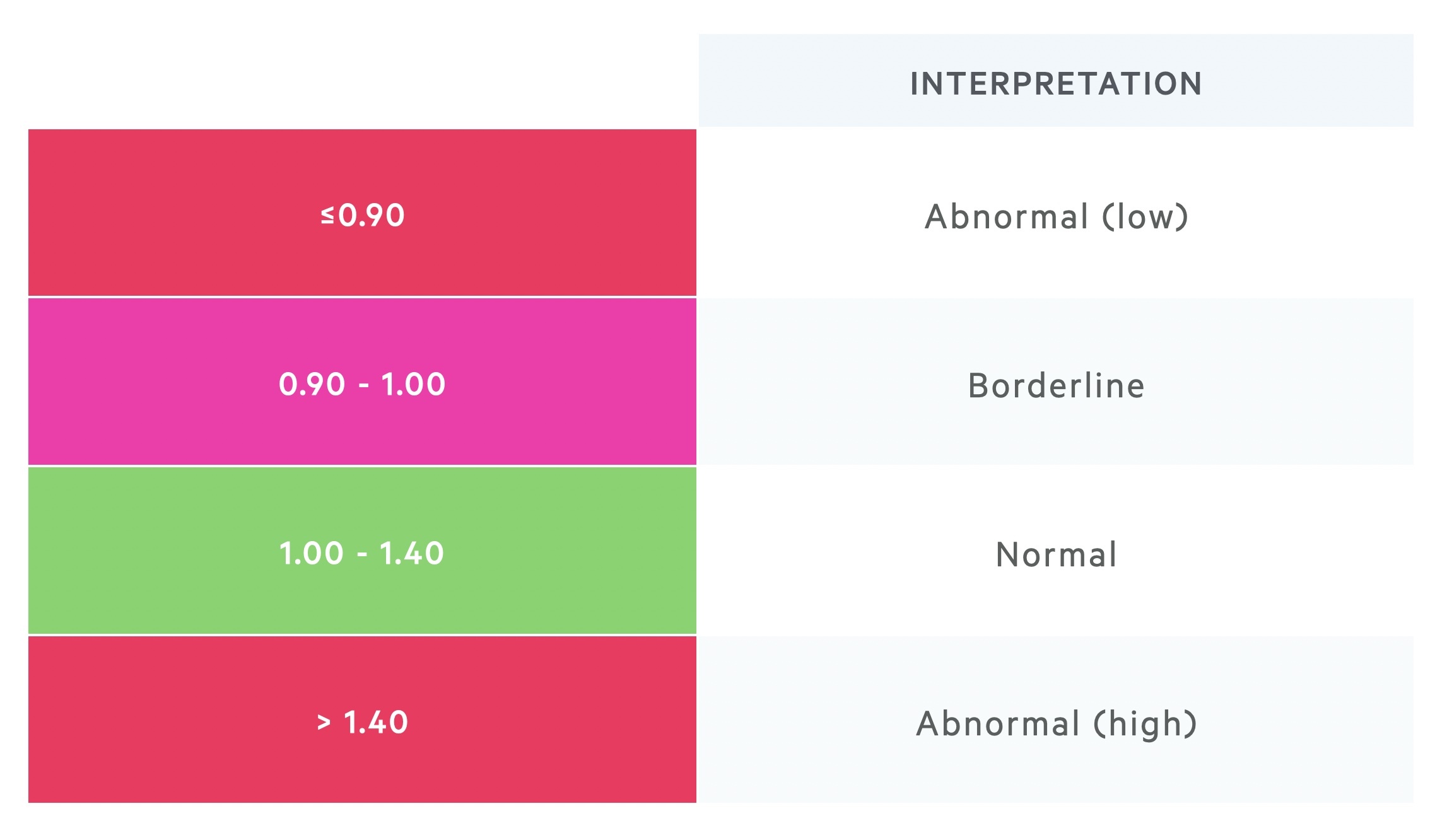 Treadmill test
Treadmill is used to identify those with peripheral artery disease. Strandness protocol involves walking at 3 km/h on a 10% slope.
The test can be continued until the patient needs to stop due to pain. A decrease in ankle systolic BP of > 30 mmHg or ABI decrease > 20% is diagnostic of lower extremity artery disease.
Imaging
Duplex US: May be combined with ABI and exercise tests to diagnose lower extremity artery disease.
CT angiography: Offers good views of vessels, as well as identifying aneurysms and previous interventions. Involves radiation and contrast (consider renal function and sensitivity).
MR angiography: Offers good views of vessels and may be useful in identifying stenosis in calcified vessels. No radiation, but costly and time consuming. Metal stents / prosthesis may distort images.
Interventional
Digital subtraction angiography: An invasive technique that utilises catheter guided contrast injection combined with fluoroscopy and digital subtraction to isolate the vessels.