Capillaries are microscopic single-celled blood vessels that form networks around tissue where exchange of oxygen & nutrients occurs.
Capillaries are connections between the arterial and venous systems. In contrast to the plasma membrane of most cells, the capillary wall is relatively leaky. The extent of 'leakiness' varies between tissues; the liver is particularly permeable, whilst in the brain, free movement of solutes is considerably less.
Precapillary sphincters help to control and direct flow.
The exchange of substances between capillaries and extracellular fluids is achieved by two main mechanisms:
Diffusion: Net movement of solutes (e.g O2, CO2) down their respective concentration gradients due to the random motion of individual molecules.
Bulk flow: Movement of water and solutes together due to a pressure gradient (ultrafiltration).

The capillary wall is semipermeable, fluid is pressured out via ultrafiltration, plasma proteins are retained.
These pressures are described by the Starling equation.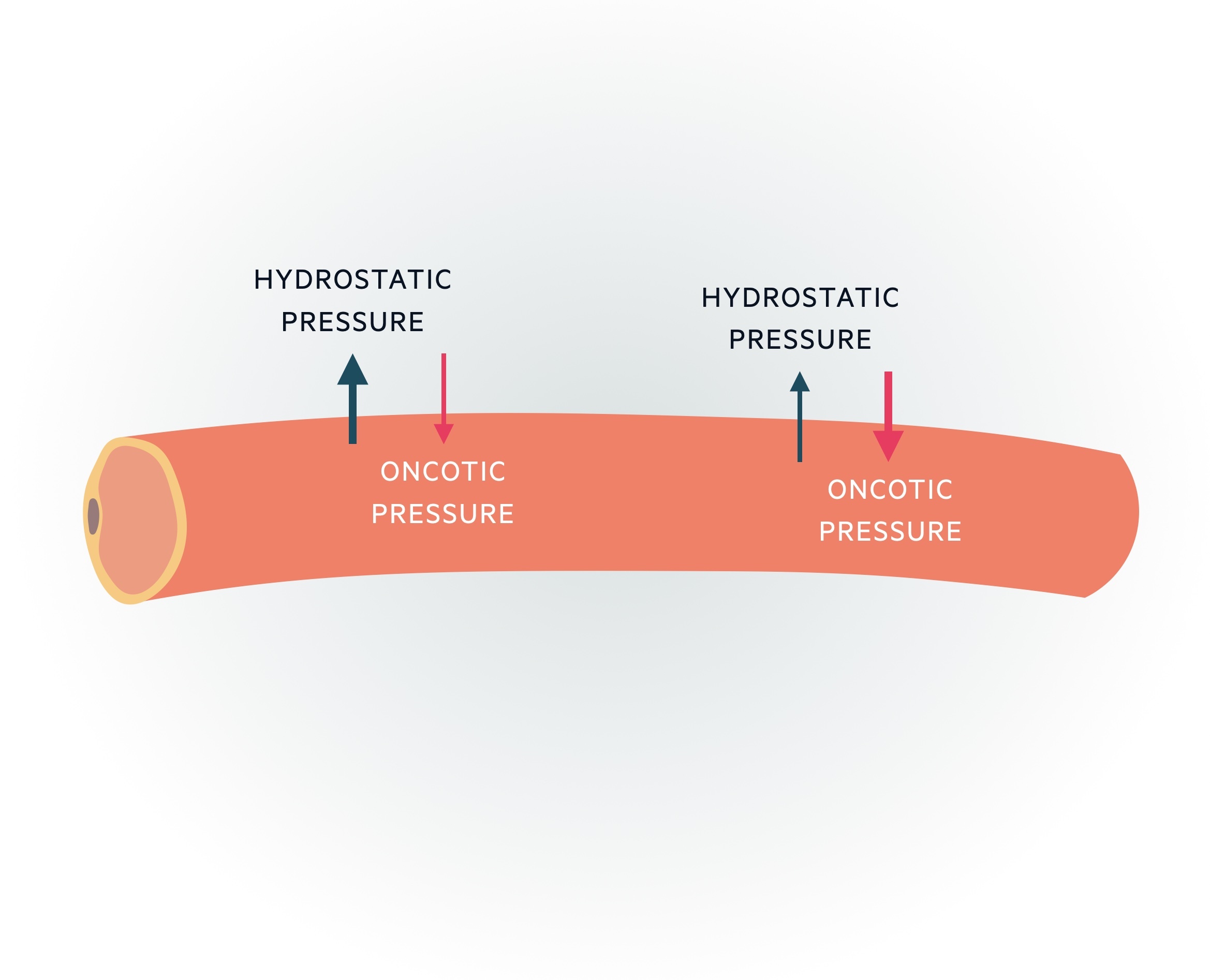 The capillary wall permits free passage of water and solutes less than a particular size. As a consequence, small molecules achieve equal concentrations on both sides, and there is no net contribution to the effective osmotic pressure. Since larger plasma proteins cannot cross the capillary wall, they produce an effective osmotic pressure (oncotic pressure).
Hydrostatic pressure refers to the pressure that any fluid in a confined space exerts.