DVT is diagnosed by ultrasound evidence of a thrombus within a deep vein.
Based on the two-level Wells score. Those high risk, or low risk with a positive D-dimer, go on to have a proximal leg vein ultrasound. If a delay is expected, patients should be offered interim anticoagulation if there is no contraindication.
Patients with a positive scan are confirmed to have a DVT and offered anticoagulation. If patients have a negative scan, a d-dimer can be requested if not already completed. A negative scan and a negative d-dimer excludes DVT (consider alternative diagnosis).
If the d-dimer is positive and initial scan negative, interim anticoagulation should be stopped and patients offered a repeat proximal leg vein ultrasound in 6-8 days. This is to look for possible extension of a distal DVT into the proximal veins that requires treatment. Some centres may offer whole leg ultrasound as an alternative initial strategy. However, this is not recommended by NICE (NG158) and the data to support treatment of distal DVTs is more limited.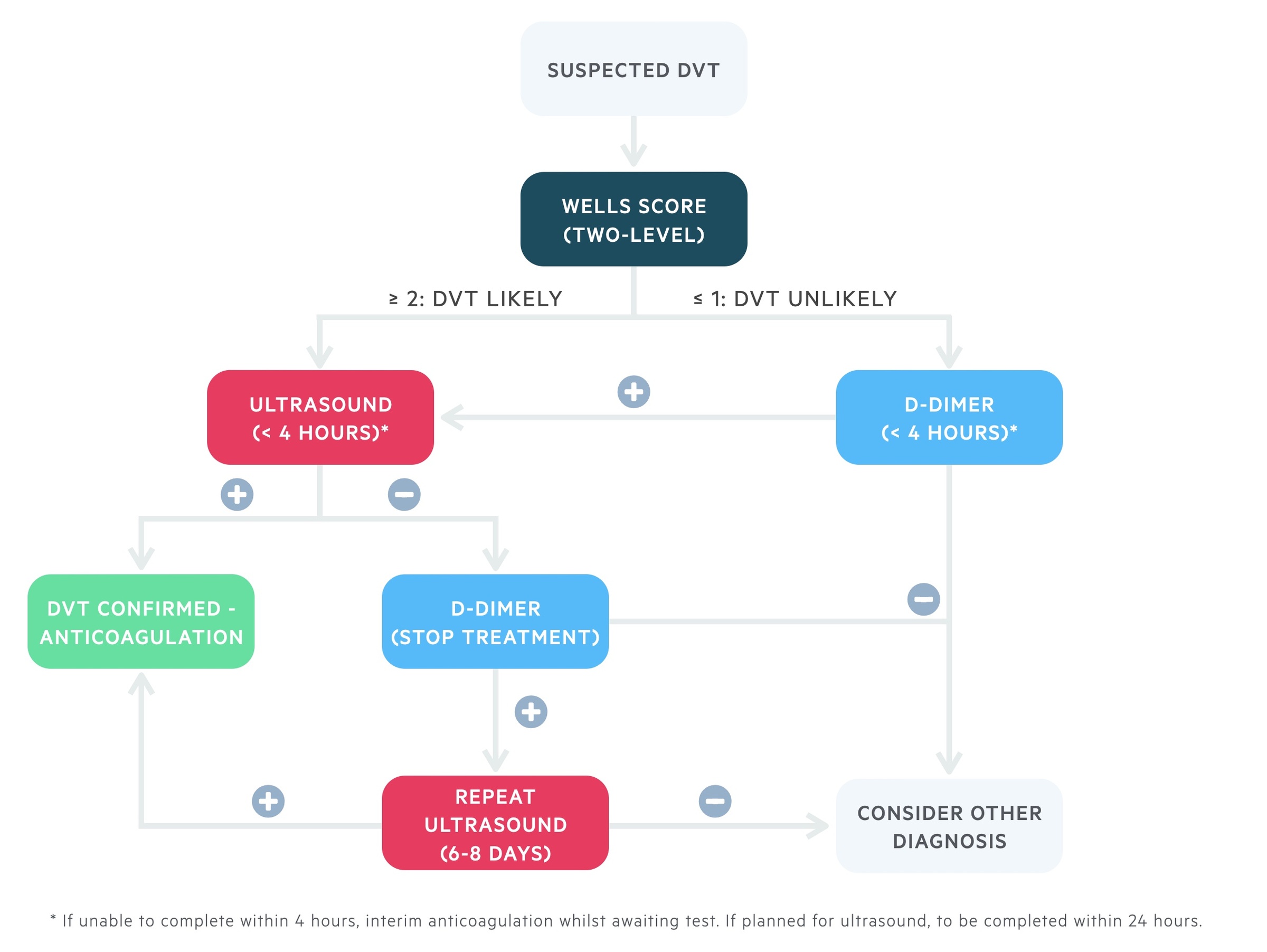 Other investigations
Additional investigations are required as part of the routine management of DVT (e.g. FBC, Coagulation, U&Es, LFTs) to ensure it is safe to provide ongoing prescription of anticoagulation. Investigations can also be used where an alternative diagnosis (e.g. cellulitis) or underlying cause is suspected (e.g. cancer, thrombophilia).