The Wells score is used to assess the likelihood, or risk, of PE and guide further investigations.
Wells score
There are two different Wells' scores, one for the assessment of PE and one for DVT. In PE, a series of seven criteria are used that give a score between 0-12.5. This divides patients into low, moderate or high risk of PE.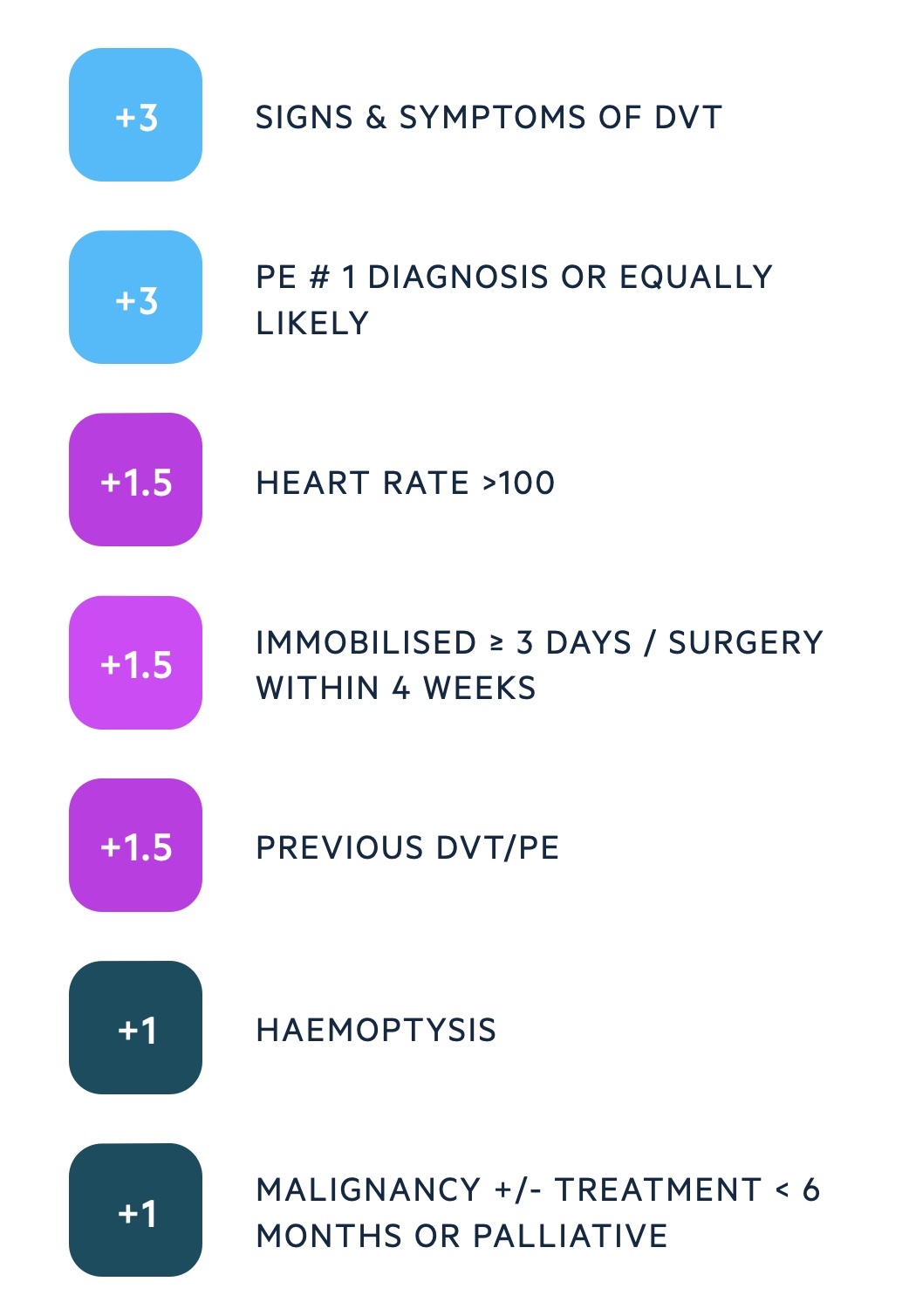 In the two-level model, patients are grouped into two categories:
PE likely (score > 4): straight to computed tomography pulmonary angiography (CTPA), if not available immediately, interim anticoagulation if safe.
PE unlikely (score ≤ 4): d-dimer blood test within four hours. If positive arrange CTPA. If negative, PE excluded consider alternative diagnosis.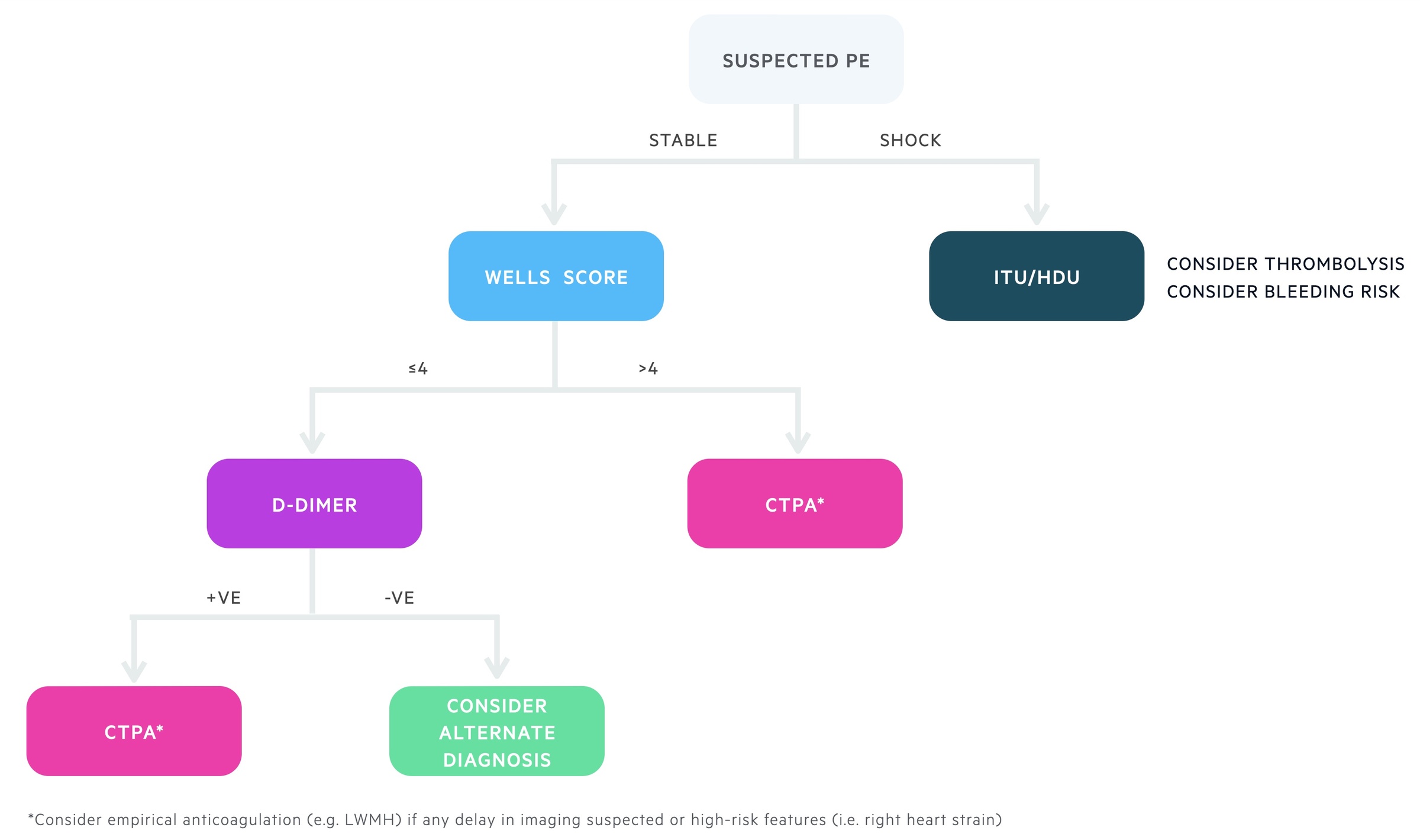 D-dimer
D-dimer is a fibrin-degradation product, which is created when blood clots are broken down by the fibrinolytic system. It is a marker of VTE but can be raised in many conditions.
It is an excellent test at 'ruling out' PE due to its high sensitivity (~96%) and negative predictive value (~98%). However, it has a much lower specificity (40-60%), which means there are a lot of false positives. Therefore, it cannot be used to make the diagnosis.
PERC score
The d-dimer is an excellent screening test for PE, however, the high rate of false positives means an unnecessary number of patients may have a CTPA despite being low risk (pre-test probability <15%).
Consequently, the pulmonary embolism rule-out criteria (PERC score) is a useful emergency department tool that assesses whether a 'low-risk' patient should undergo further evaluation for PE with d-dimer. If none of the eight criteria are met, d-dimer or imaging is not required.