Normal adult haematopoiesis occurs within the bone marrow and at a steady state of to match the loss of mature blood cells.
The increase in yellow marrow during ageing restricts sites of haematopoiesis to the axial skeleton and proximal ends of long bones (e.g. femur and humerus).
In the presence of defective or insufficient haematopoiesis in the bone marrow, expansion of the red marrow may occur. Haematopoiesis can occur in organs such as the liver and spleen, termed extra-medullary haematopoiesis.
All blood cells are derived from the most primitive haematopoietic cell, referred to as a multipotent haemopoietic stem cell. From these cells, all cell lineages can be formed.
Successful haematopoiesis is dependent on both cell proliferation and cellular maturation (e.g. development of structural and functional characteristics).
Myeloid and lymphoid lineages
Pluripotent haematopoietic stem cells are able to give rise to two further stems cells, named multipotent myeloid stem cells and multipotent lymphoid stem cells.
These lymphoid stem cells are able to differentiate into a number of progenitor cell lines that eventually give rise to B lymphocytes, T lymphocytes and natural killer cells.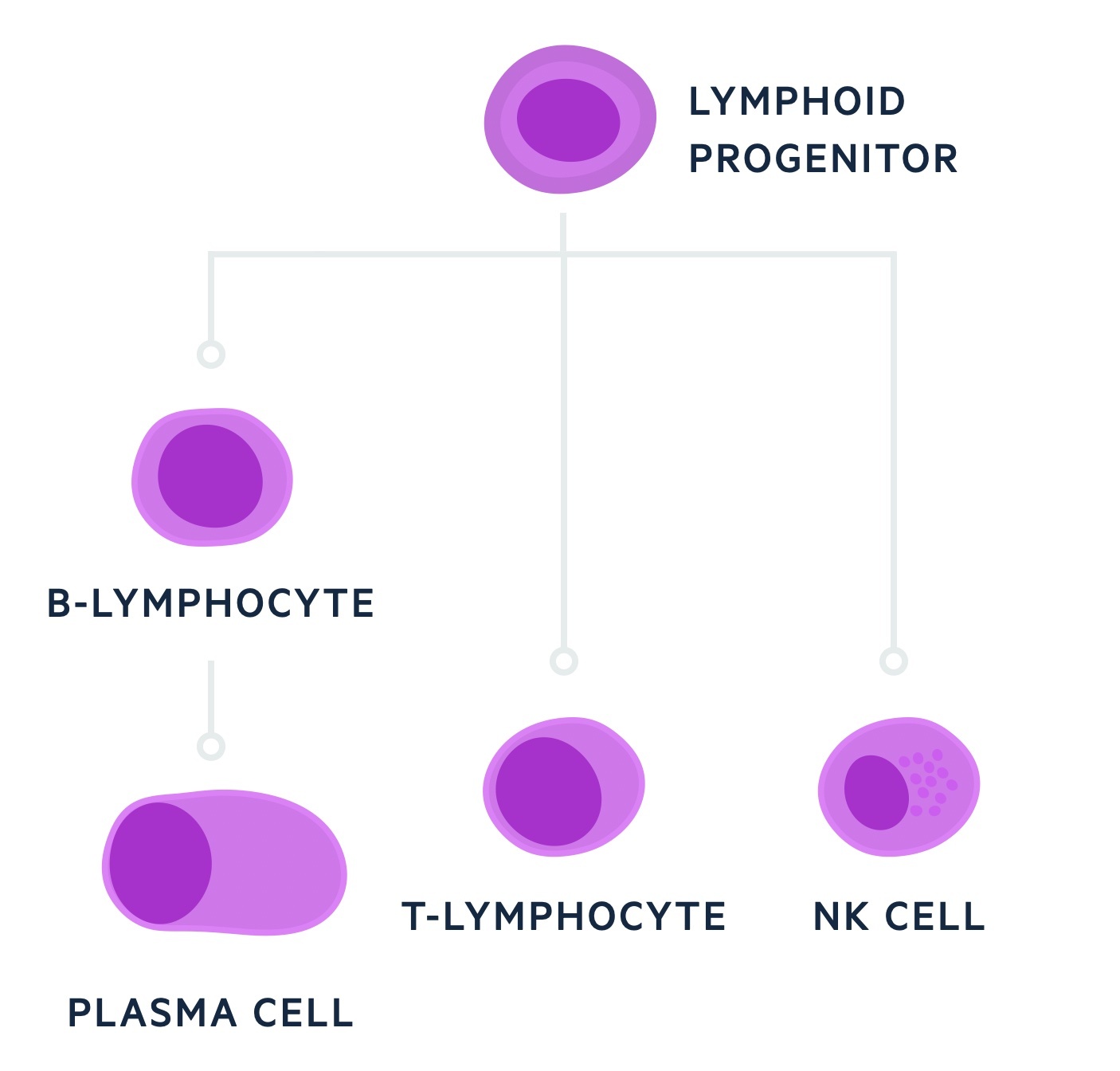 The myeloid stem cells differentiate into a number of different progenitor cells that give rise to the rest of the blood cell lineages including erythrocytes, thrombocytes, neutrophils, monocytes, basophils, eosinophils and mast cells.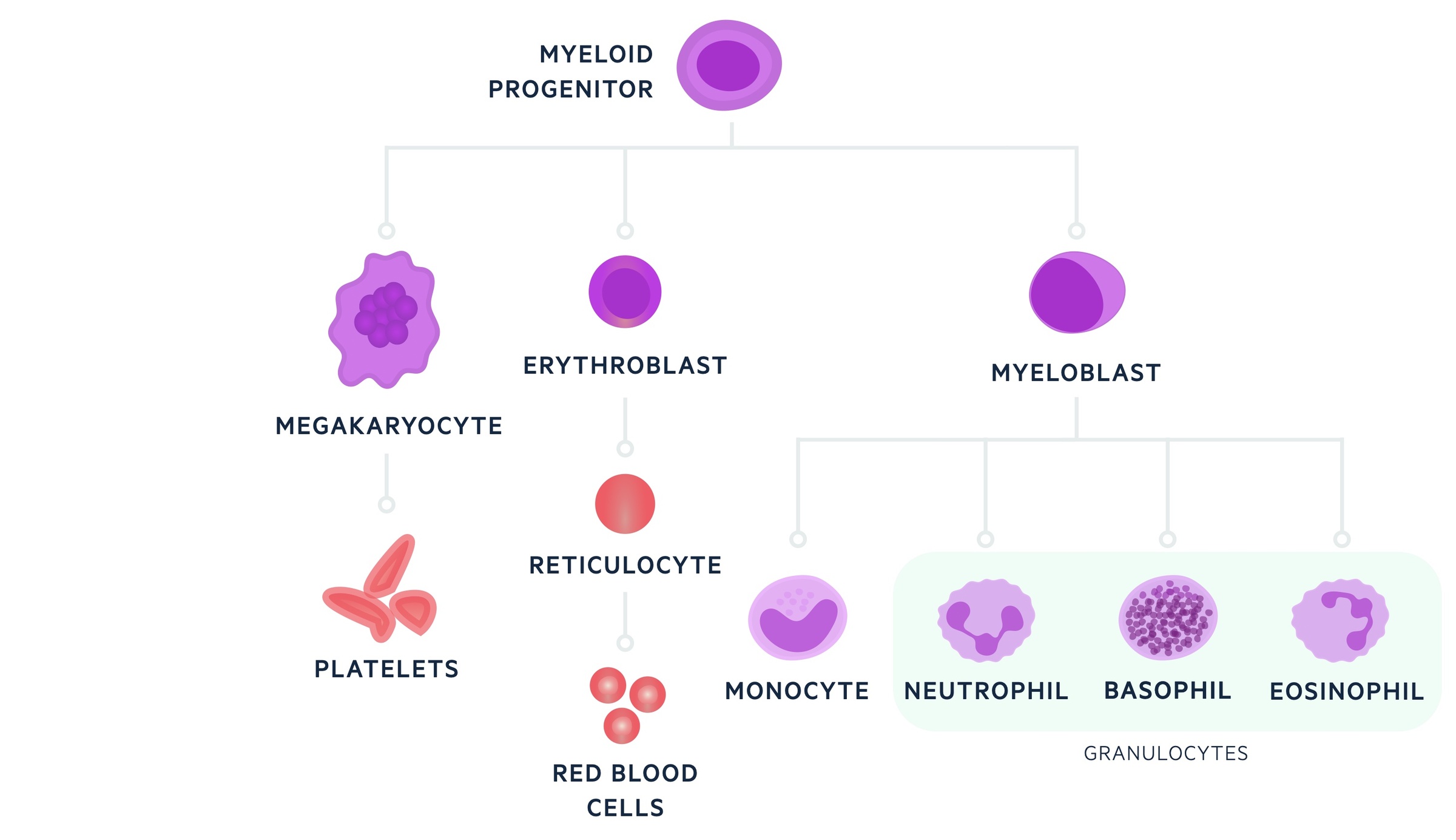 As the progenitor cells undergo further differentiation their ability to differentiate becomes progressively halted and there is limited capacity for self-renewal.
Growth factors
The regulation of haematopoiesis is dependent on glycoprotein growth factors, which drive the proliferation and differentiation of progenitor cells.
Examples of growth factors include:
Erythropoietin (EPO)
Thrombopoietin (TPO)
Interleukins (e.g. IL-3, IL-6, IL-7, IL-11)
Colony-stimulating factors (e.g. M-CSF, G-GSF)
Negative regulators (e.g. TNF-alpha, TGF-beta)
EPO is essential for the proliferation and maturation of red blood cells. Its release is triggered by low haemoglobin concentration.The gene for EPO is located on chromosome 7 and the product is a 165 amino acid polypeptide hormone.
TPO is produced by the liver and essential for the control of platelet production.