If the patient presents with features of tension pneumothorax, imaging must not delay urgent decompression.
Chest radiograph
Erect chest x-ray is the standard first line imaging, allows size of pneumothorax to be estimated. A subtle pneumothorax may be missed and quantification of size may be inaccurate.
Of note supine radiographs are less sensitive, CT or USS should be considered in patients unable have an erect film.
Be aware, severe bullous lung may be mistaken as a pneumothorax. Placing a chest drain into a bullae has disastrous consequences. If diagnostic uncertainty exists review with a senior physician and consider a CT chest.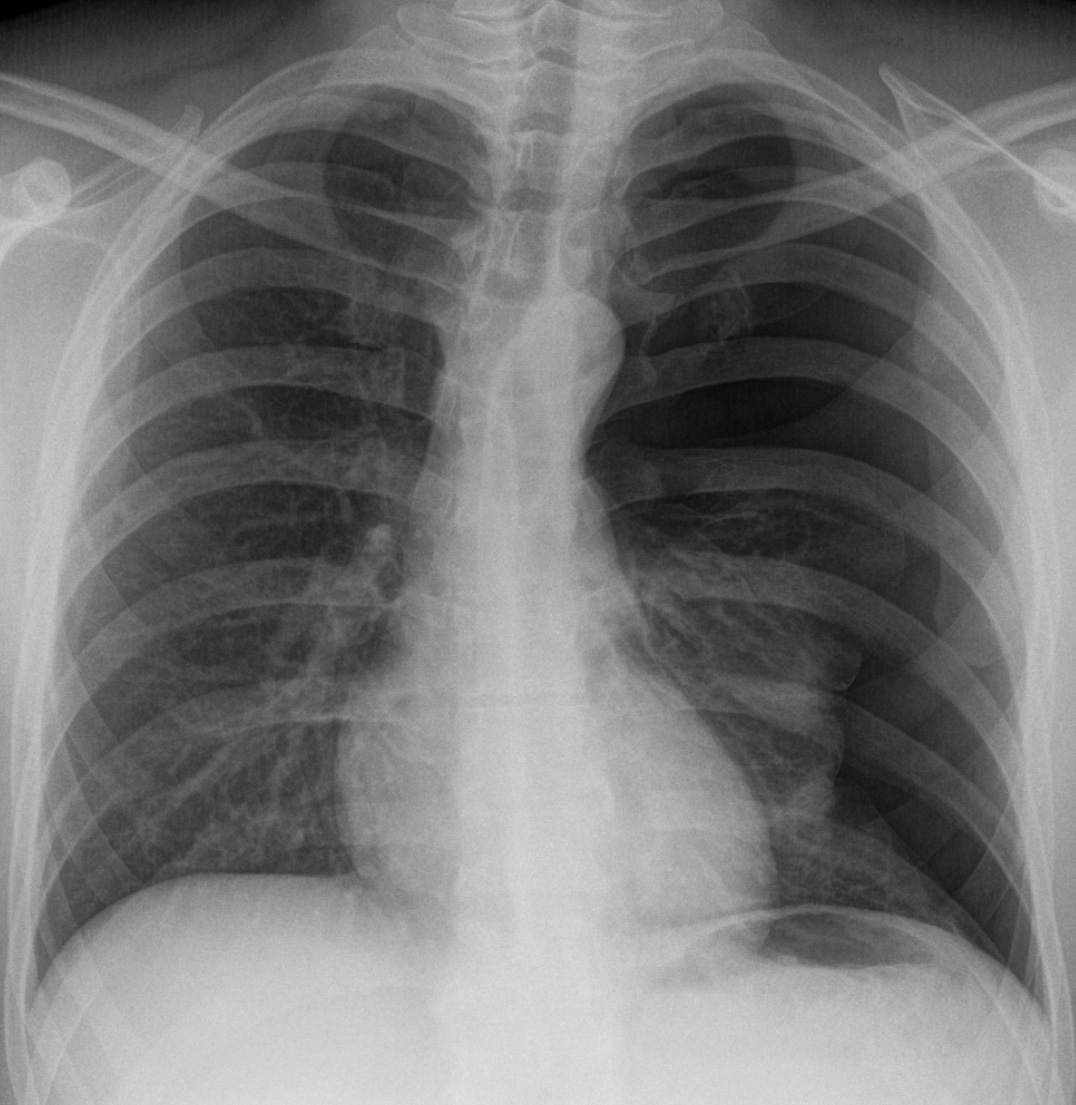 AP chest radiograph demonstrating a spontaneous left-sided pneumothorax
Image courtesy of Hellerhoff
USS
May be of use in trained hands, however is typically used in the trauma setting to complete a FAST scan. Therapeutically may be used to aid drain placement.
CT Chest
Increasingly used and can be considered the gold-standard. Identifies subtle pneumothoraces and allows accurate estimation of the size.
Essential in cases with diagnostic uncertainty. May be used by interventional radiologist to place chest drains in the presence of significant bullae or surgical emphysema.