Acute epiglottitis requires rapid assessment and clinical diagnosis to prevent further airway compromise.
There should be a low threshold for the suspicion of acute epiglottitis due to risk of rapid deterioration. Diagnosis is based on visualisation of the of the inflamed epiglottis, however, this should only be attempted by a clinician who is trained to deal with a paediatric airway.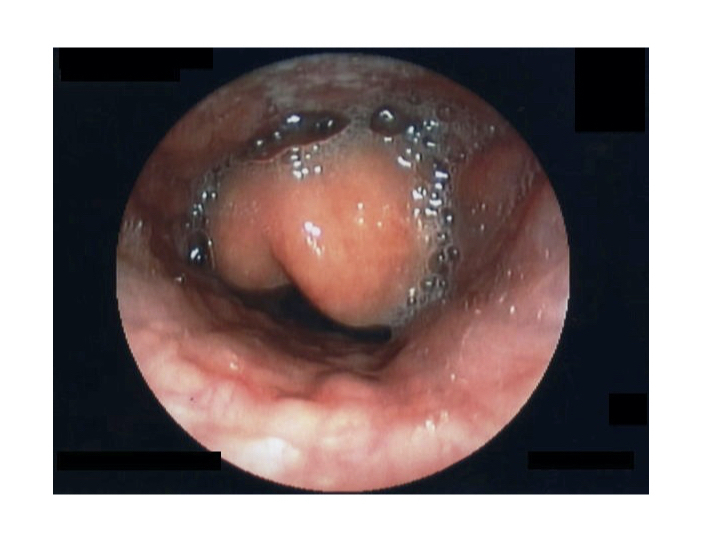 There is concern that attempts to visualisation of the back of the throat by an untrained clinician could lead to cardiorespiratory arrest by a variety of mechanisms (e.g. functional obstruction, laryngospasm). Therefore, if a child has classical signs of epiglottitis prompt involvement of a clinician with paediatric airway skills is needed before visualisation. This is so an airway can be secured if deterioration during, or after, visualisation occurs.
Other investigations
The initial priority is airway management. Subsequent investigations may include blood tests, blood cultures, epiglottic cultures (only if airway secure), or imaging. Imaging may have a role (e.g. MRI/CT for suspected abscess). Lateral radiographs of the neck can be used to look for oedema of the epiglottis, but direct visualisation is the standard of care.