Management is complex and guided by the Melanoma Multidisciplinary Team (MDT).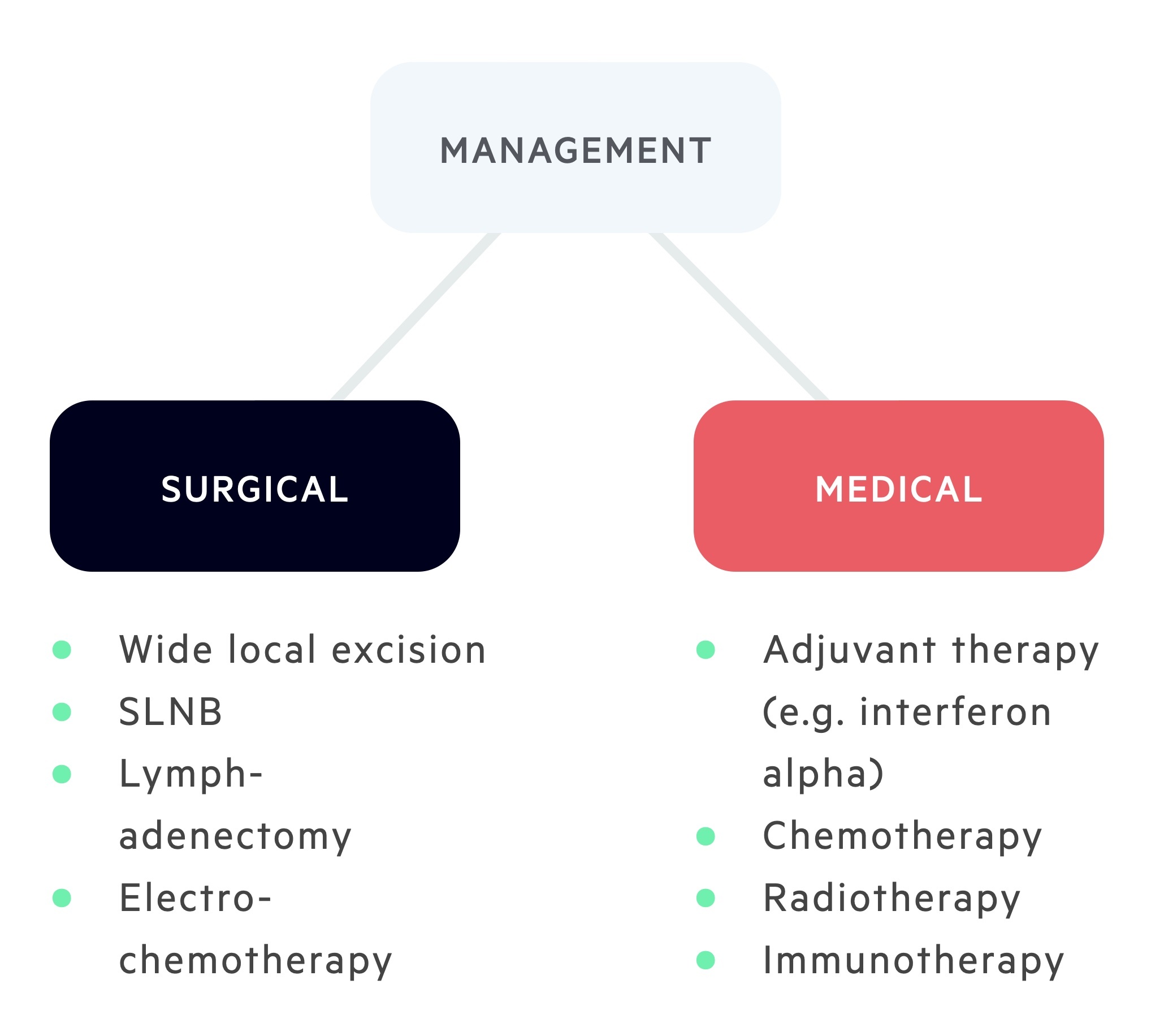 Wide local excision (WLE)
WLE represents the standard treatment for primary melanoma. Involves removal of the biopsy scar with a surrounding margin of 'healthy' skin, with fat, down to muscular fascia. This margin is determined by the Breslow thickness.
In clinical practice, a 30 mm excision margin is rarely performed.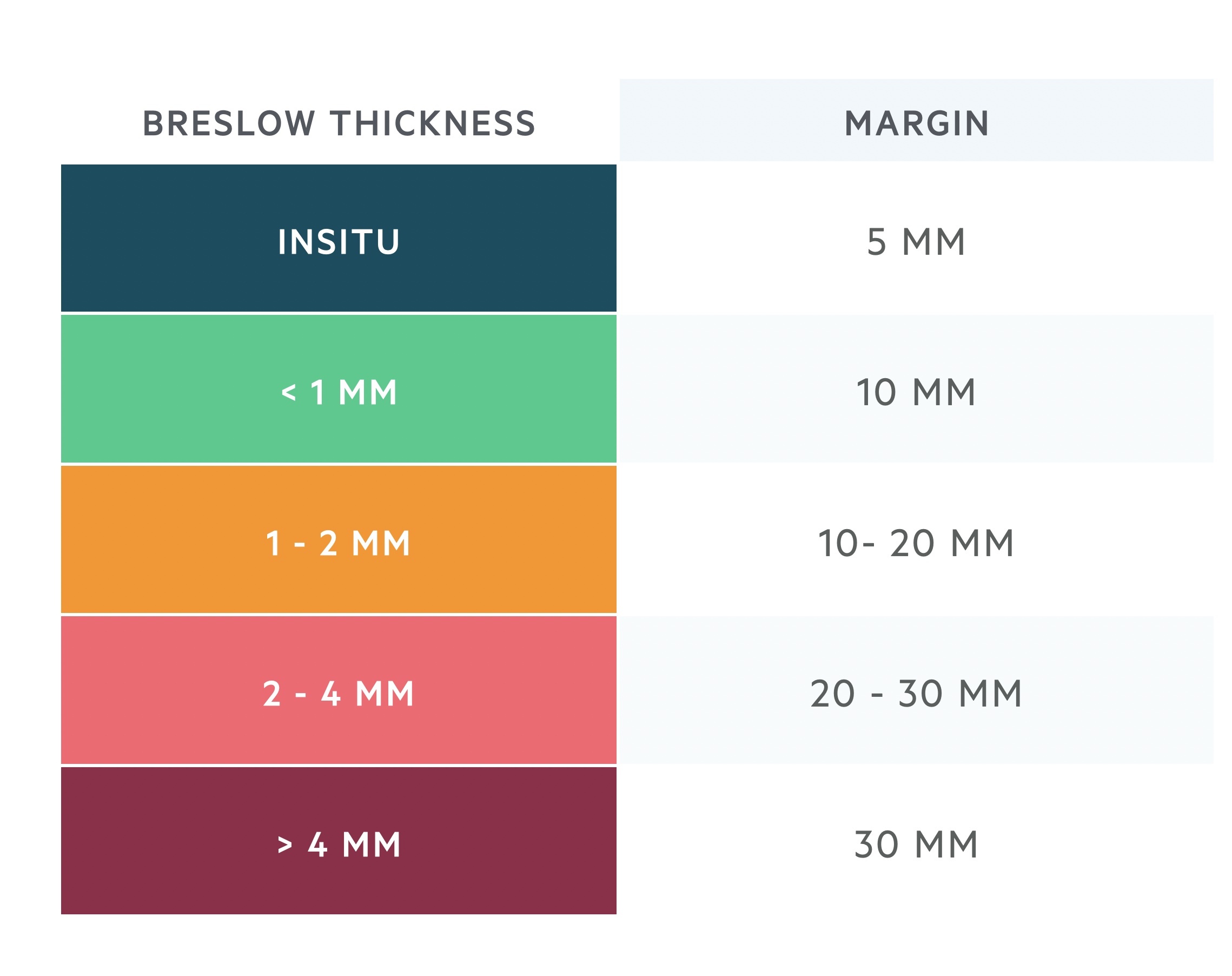 Sentinel Lymph Node Biopsy (SLNB)
The role of SLNB in melanoma is unclear. NICE guidelines suggest use of SLNB as a staging tool. The principle is that the first lymph node that receives drainage from an affected area is denoted the 'sentinel node'.
A SLNB is typically performed under general anaesthetic, usually at the same-time as the WLE.
Typically, on the morning of surgery, a radio-labeled tracer is injected into the old biopsy scar. A CT scan is then performed which identifies 'hot spots'. This allows the surgeon to plan the procedure, as there may be multiple drainage basins.
On the operating table, once anaesthetised, a blue dye is injected into the biopsy scar. A hand-held gamma probe is then used to identify the 'hot spots' (these are correlated with the radiological imaging). Incisions are planned over these areas. During the operation, the surgeon identifies the target lymph node(s), they appear 'hot' and 'blue'. Targeted lymph nodes are excised and sent for histological analysis. Typically only a small number of lymph nodes are excised in order to minimise the risk of subsequent lymphoedema.
A postitive SLNB (i.e. disease deposits found within the sentinel lymph nodes) usally results in referral for a subsequent lymphadenectomy (lymph node clearance), in which all of the regional lymphatics are removed. A lymphadenectomy is performed in an attempt to gain regional control of disease.
Electrochemotherapy
Electrochemotherapy is a relatively new therapy for patients with locally advanced melanoma.
It is used to treat melanoma metastases in the skin using pulses of electricity together with chemotherapy.
A chemoherapeutic agent is given either intravenously or injected directly into the tumour. Short, powerful pulses of electricity are then applied to the tumour. The electrical energy transiently increases the permeability of the tumour cell membranes, allowing the chemoherapeutic agent to pass through more effectively.
Adjuvant therapy
Adjuvant therapy is considered in some patients after surgical excision of melanoma.
It comprises a number of modalities:
Chemotherapy
Radiotherapy
Immunotherapy
---
Last updated: October 2021