H. pylori testing may be non-invasive or invasive.
Non-invasive tests offer good sensitivity and specificity when used in the correct setting. Invasive testing may be completed during an upper GI endoscopy.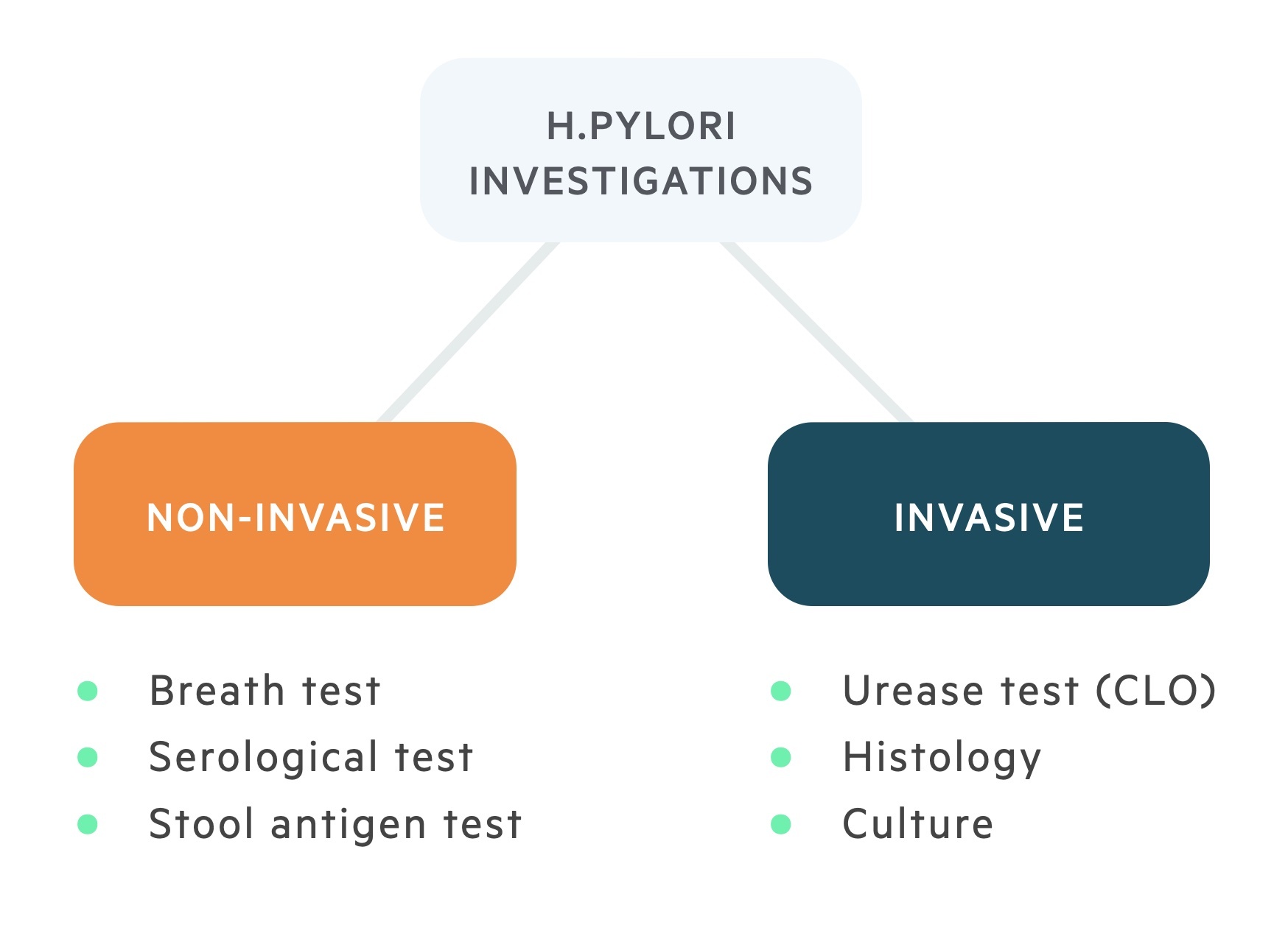 Non-invasive
13C Urea breath test: Is a useful screening test for the presence of H. pylori. The subject ingests 13C urea, which is converted to 13CO2 in the presence of urease. It is a highly sensitive 97.6% and specific (96%) test. The breath test can be used for both diagnosis and testing for eradication. Importantly, patients must be off PPI's prior to testing.
Serological test: A blood test is taken which checks IgG antibodies against H. pylori. This is a useful test for diagnosis and epidemiological studies. In general, it is a good test (sensitivity 90% and specificity of 83%). However, it cannot be used to check for eradication owing to the persistence of antibodies within the serum.
Stool antigen test: The stool test assesses the faeces for the presence of H. pylori antigen. It is a reliable test (sensitivity 97.6% and specificity 96%), and can be used for both diagnosis and testing for the eradication of H. pylori. Like the breath test, patients must be off PPI's prior to testing.
Invasive
Urease test: The urease test is also known as the CLO test (campylobacter-like organism test). Biopsies are taken from the mucosa during endoscopy and added to a medium containing phenol red and urea. The presence of urease leads to the splitting of urea, and the release of ammonium that leads to a pH colour change. The test may be falsely negative in the presence of PPI therapy.
Histology: A section of a biopsy taken during endoscopy can be examined under a microscope with a Giemsa stain looking for the organism.
Culture: A biopsy specimen taken at the time of endoscopy can be used for culture of the organism. This test is useful for assessment of antibiotic sensitivities.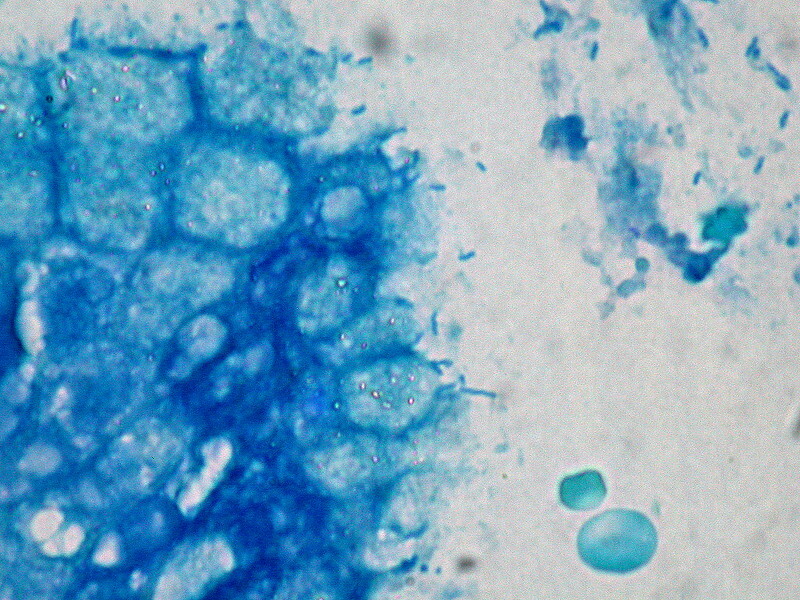 Luminal surface with scattered H.pylori on and above the surface