'Screening' for myeloma involves looking for monoclonal antibodies, which are the secretion product of the malignant clones.
When we 'screen' for myeloma we are looking for the secretion product of the malignant clone of plasma cells - the monoclonal antibodies. We can do this using protein electrophoresis and immunofixation. Electrophoresis tells us whether there is an increased number of antibodies. This is followed by immunofixation, which tells us what type of antibody has increased (i.e. is it a monoclonal antibody). MM is usually the result of IgG, IgA or the accompanying light chain. It rarely occurs with IgM.
NOTE: The presence of an IgM monoclonal antibody suggests another haematological malignancy termed Waldenstrom macroglobulinemia.
Protein electrophoresis
This is a quantitative test that separates proteins into different bands using an electric current. The distance individual proteins travel is dependent on their shape, size and electrical charge. Electrophoresis gives us characteristic band patterns including normal, polyclonal and monoclonal.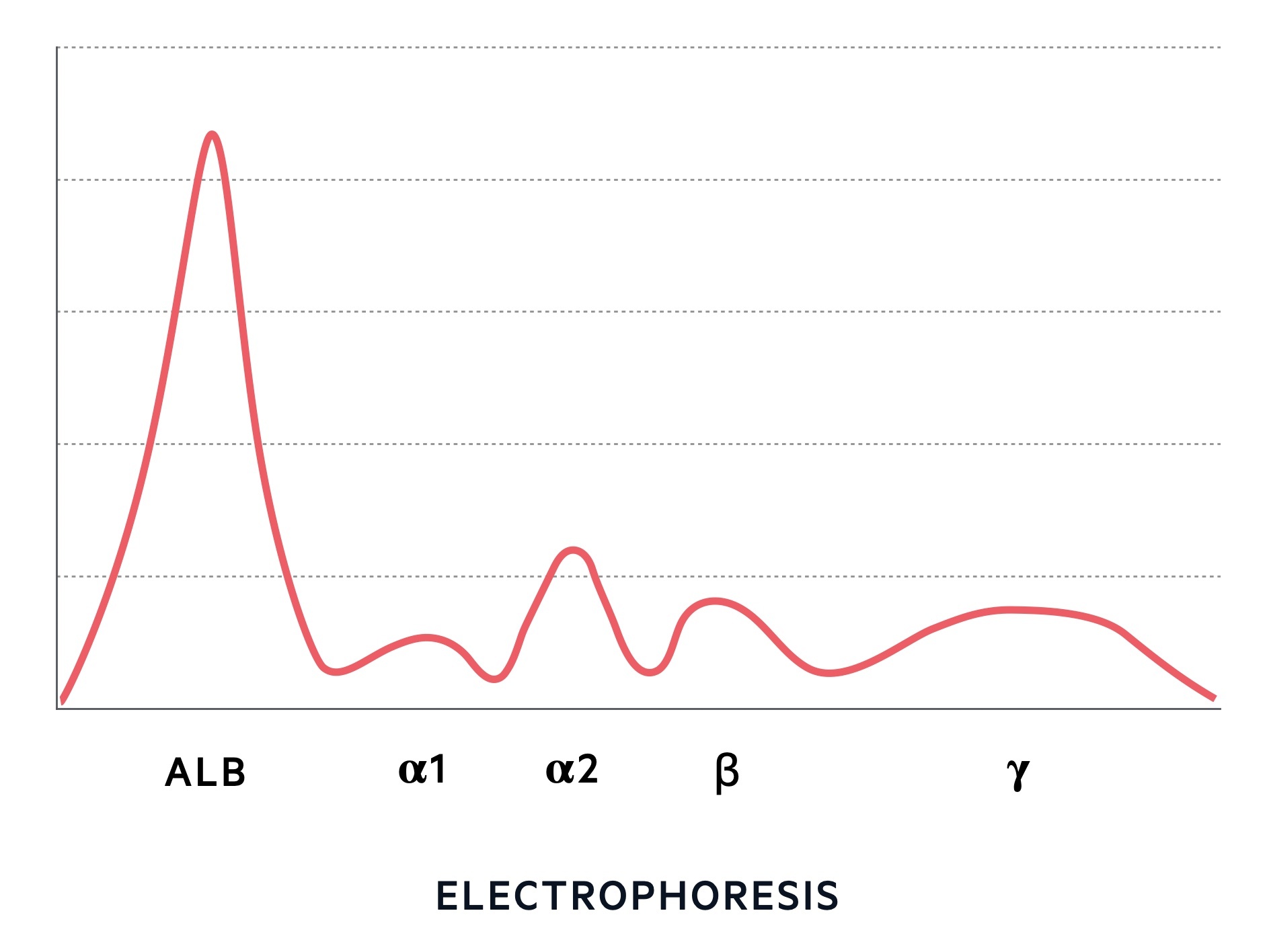 Immunofixation
Immunofixation is a qualitative test that 'fixes' proteins in place by using antibodies. It is important for the identification of proteins after separation by electrophoresis.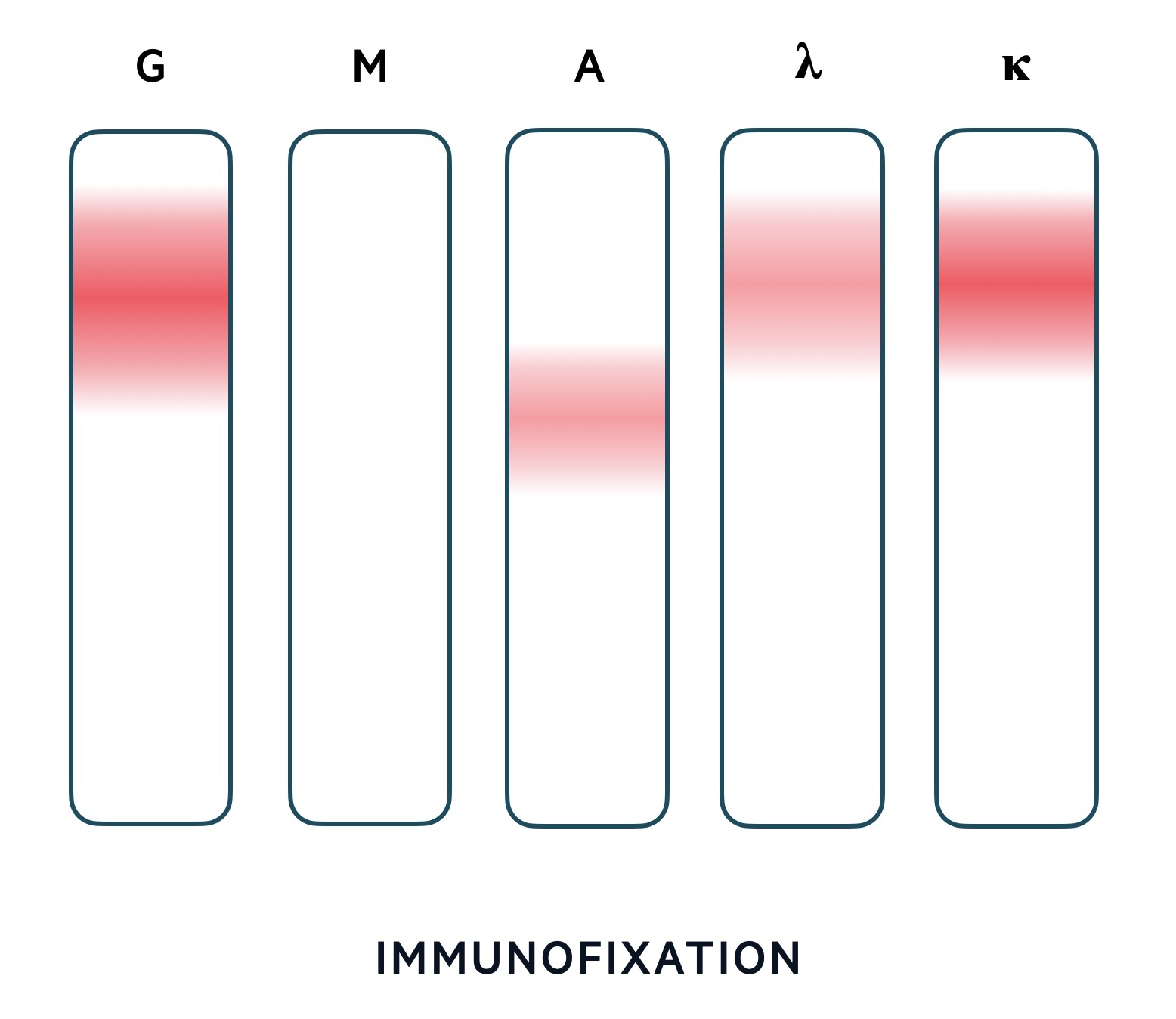 Urine electrophoresis and serum free light chains
Protein electrophoresis assumes that all myelomas secrete an intact antibody. In fact, around 20% of myelomas only secrete light chains. To help detect these myelomas we can send off serum free light chains (SFLCs) or urine for electrophoresis.
SFLCs is a newer test that looks at the amount of light chain unbound to heavy chains within the blood. Light chains are secreted in healthy individuals as plasma cells produce more light chains than heavy chains. Therefore, it is the ratio between the light chains kappa and lambda, which is the most important factor. An elevated ratio is suggestive of myeloma and needs further work-up.
Alternatively, a urine electrophoresis can be completed. Light chains within the serum may be filtered by the kidneys into the urine. Monoclonal light chains detected in the urine are known as Bence-Jones proteins. NICE recommend the use of serum protein electrophoresis and SFLCs in the work-up of suspected myeloma. Depending on the centre, urine electrophoresis may still be used in combination with the above two tests or as an alternative to SFLCs.
NOTE: A small percentage of patients with MM do not have detectable paraprotein levels (i.e. protein electrophoresis and SFLCs are negative). These patients have non-secretory myeloma.