The gallbladder is a small organ with a capacity, in an adult, of about 50ml.
A diverticulum, the gallbladder is continuous with the cystic duct and thus common hepatic duct. It measures between 7-10 cm in an adult. It receives a blood supply from the cystic artery. This vessel has variable origin but most commonly arises from the right hepatic artery.
Note: Hartmanns pouch refers to dilatation or outpouching at the neck of the gallbladder. Stones may impact here causing extrinsic compression of the extrahepatic bile duct leading to Mirrizi's syndrome.
The biliary tree is a ductal system that transmits bile produced by hepatocytes to the second part of the duodenum (via the ampulla of Vater). By convention it is divided into intrahepatic and extrahepatic ducts. Here we will focus on the extrahepatic ducts.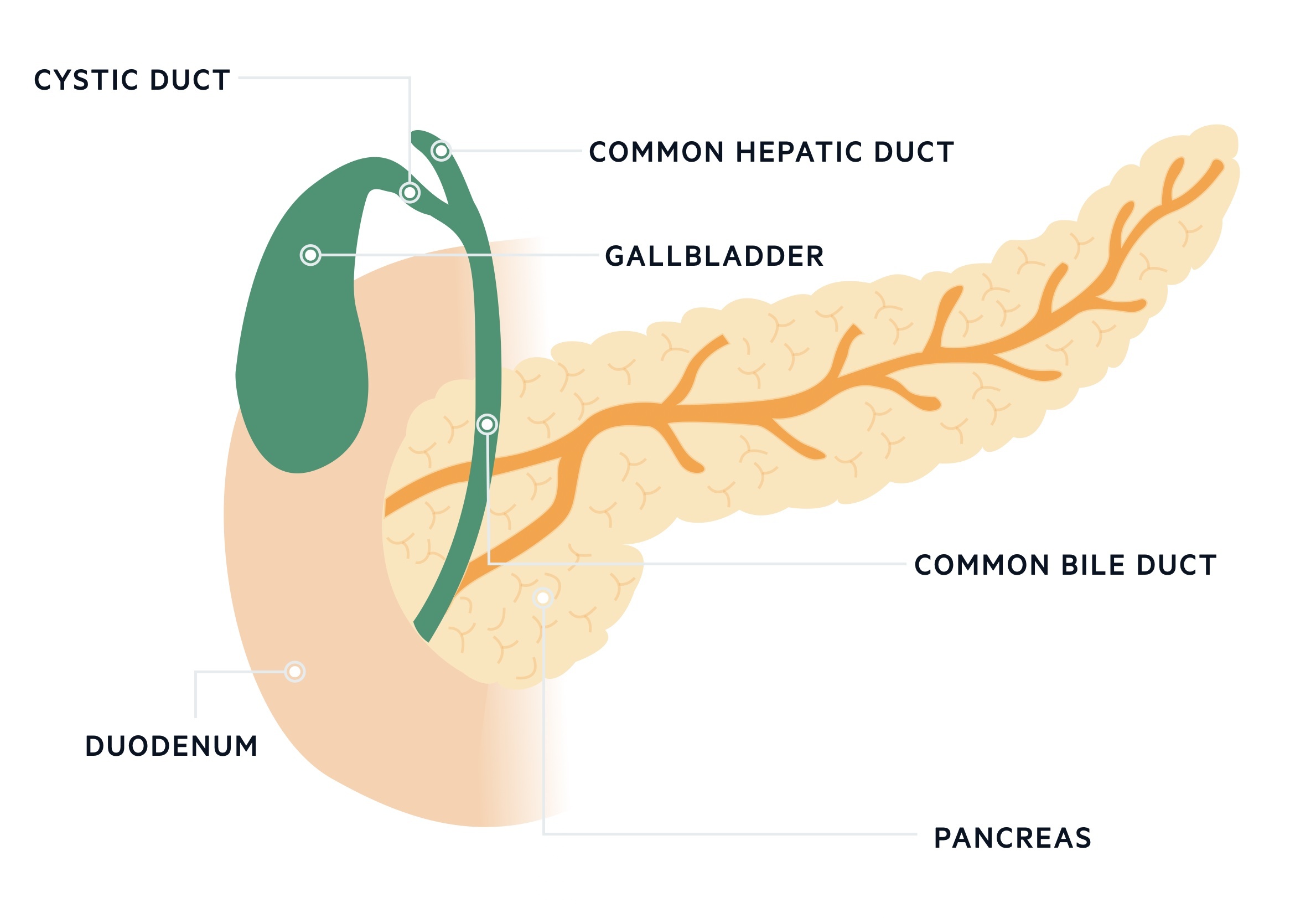 The right and left hepatic duct converge to form the common hepatic duct. The gallbladder meanwhile is drained by the cystic duct. The cystic duct and common hepatic duct converge to form the common bile duct.
The common bile duct forms a common channel with the pancreatic duct just proximal to the ampulla of Vater. The ampulla of Vater is an orifice that allows bile to drain into the second part of the duodenum, it is surrounded by the sphincter of Oddi.