The digestive system tract is divided into several layers: mucosa, submucosa, muscularis externa and serosa.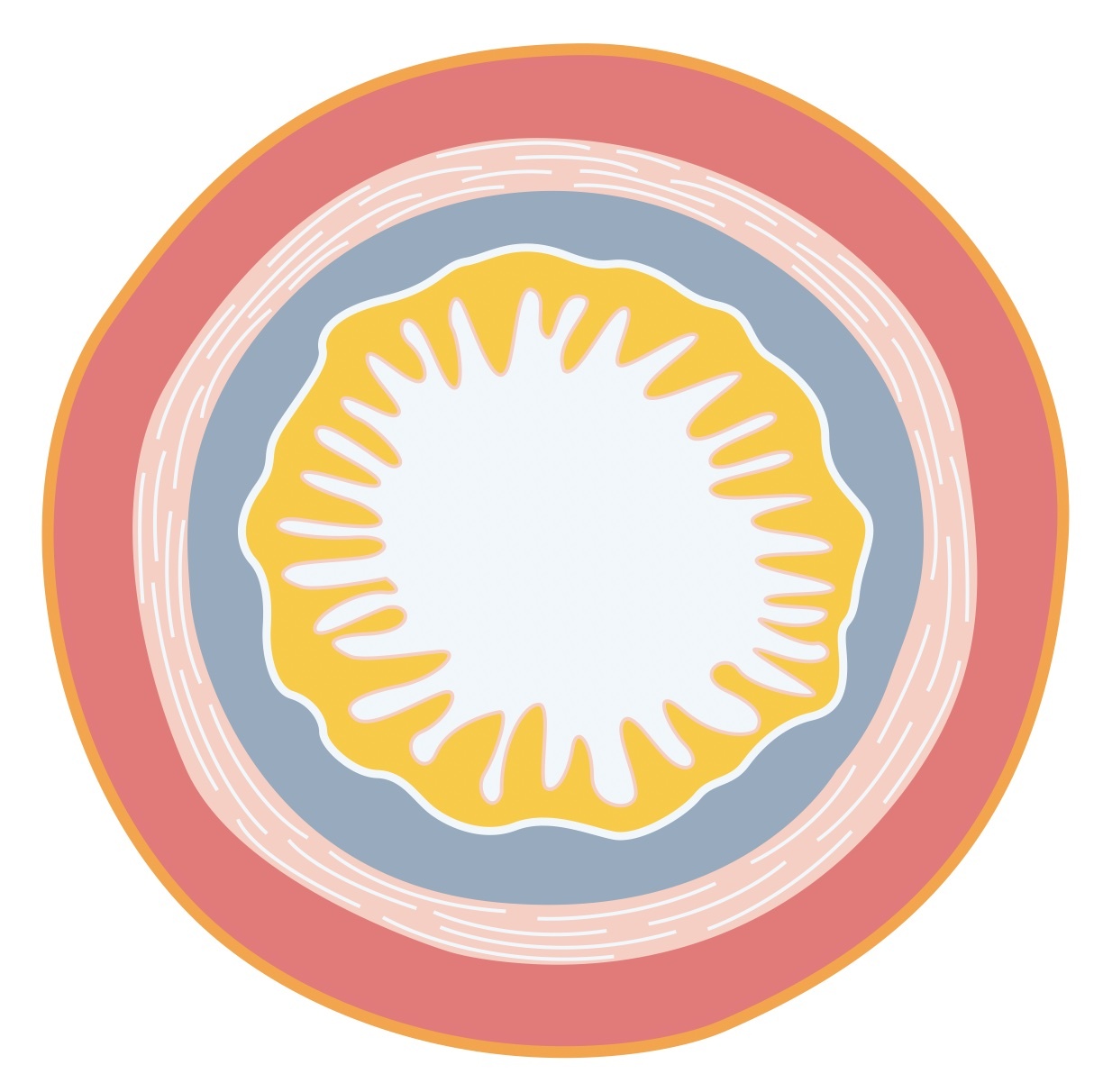 1. Mucosa
The mucosa constitutes the inner lining of the digestive tract. Its epithelial surface forms a mucous membrane with the underlying connective tissue. Collectively, the mucosa is divided into three layers:
Epithelium
Lamina propria
Muscularis mucosa
Epithelium
The epithelium comes into direct contact with the contents of our diet; it forms an important barrier and absorptive surface for all nutrients. It contains numerous exocrine and endocrine cells important in the secretion of enzymes, hormones and digestive juices.
The epithelial lining is specialised to different areas of the digestive tract. The simple columnar epithelium of the stomach is specialised for the harsh, acidic environment. In contrast, the intestinal enterocytes (also columnar epithelium) are specialised for absorption.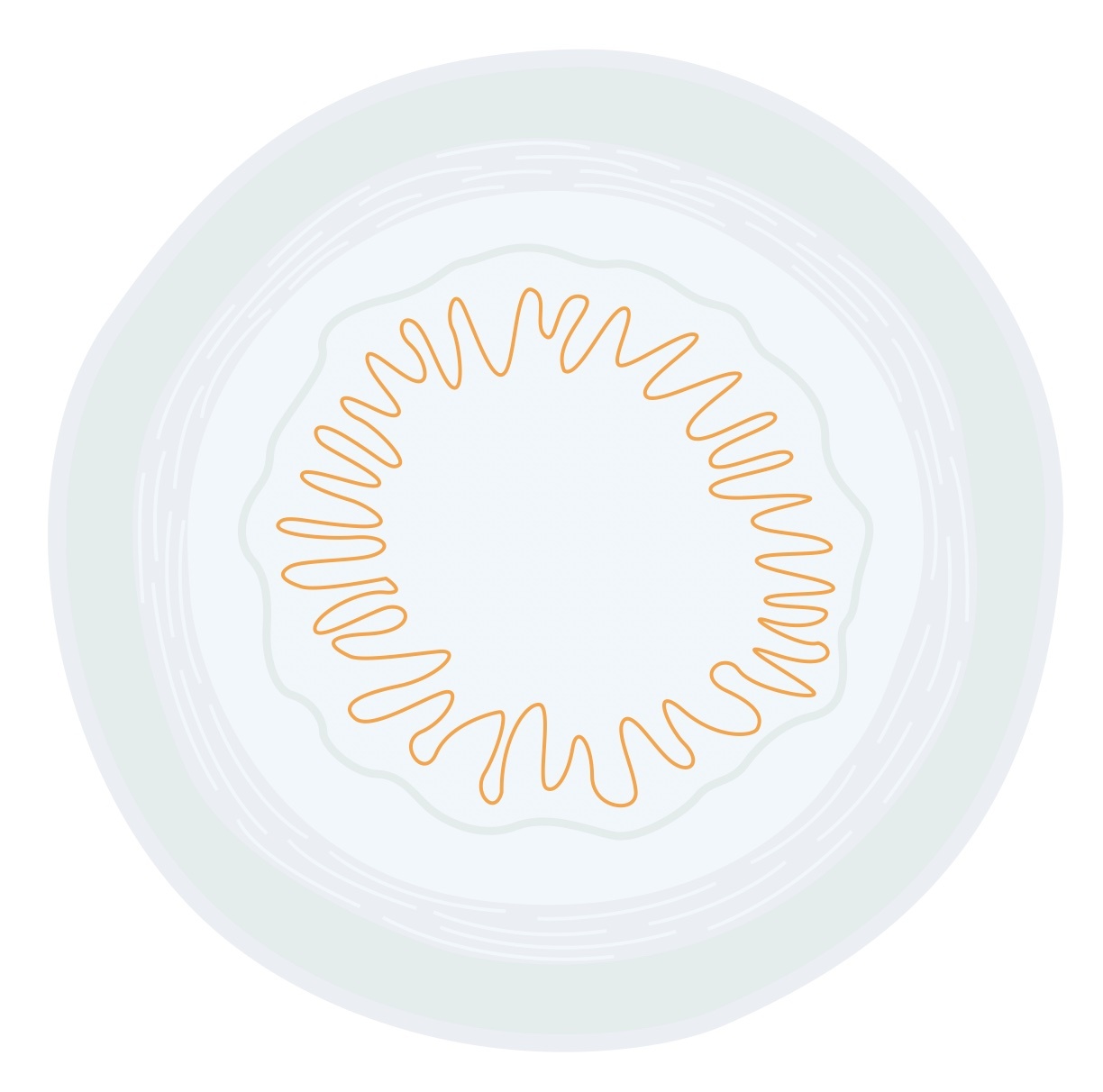 Lamina propria
The lamina propria is a layer of connective tissue that sits immediately beneath the epithelium. It contains numerous aggregations of lymphoid tissue called Peyer's patches, part of the gut-associated lymphoid tissue (GALT). The mucosal-immune interface is an important part of our defence against pathogenic microorganisms.
The lamina propria possesses a rich vascular and lymphatic network that is important for the absorption of nutrients.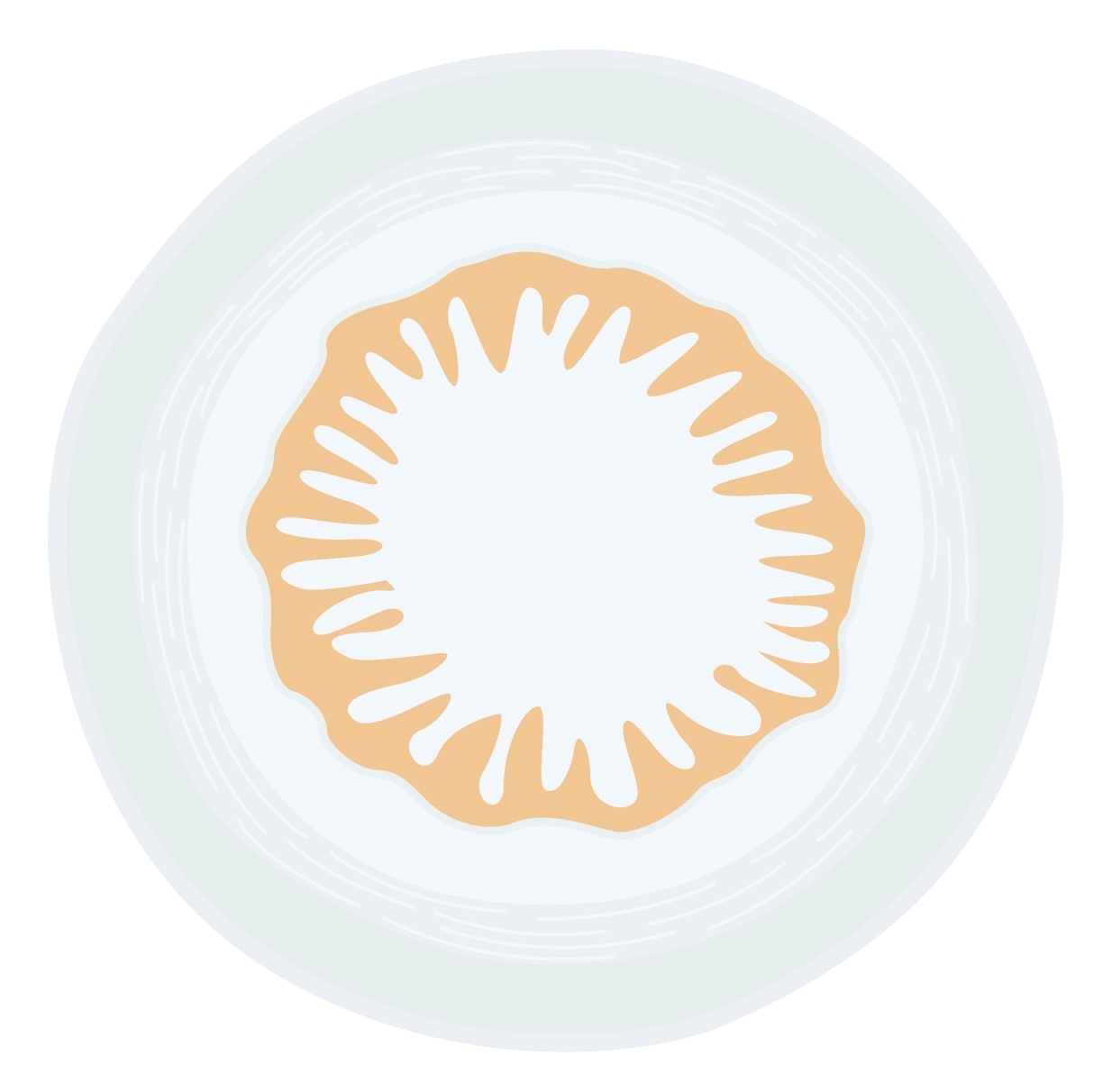 Muscularis mucosa
The muscularis mucosa is a thin layer of smooth muscle that sits on the outer surface of the mucosa.
The presence of smooth muscle allows for contraction of this layer. Contraction of the muscularis mucosa results in variation in the folding of the mucosa. This enables exposure of different absorptive surfaces to the luminal contents.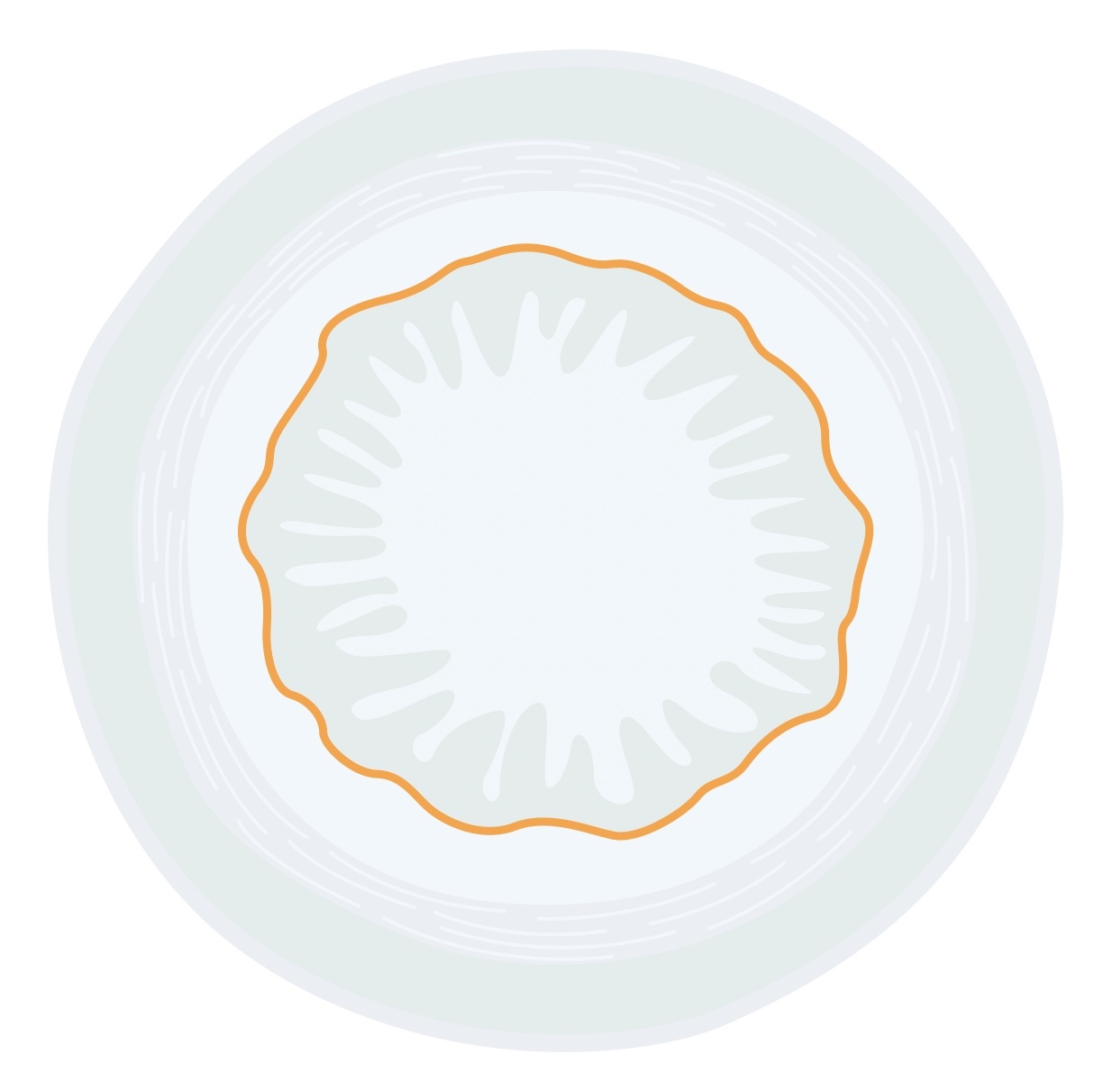 2. Submucosa
The submucosa is a thick layer of connective tissue which provides the GI system with its distensibility and elasticity. The submucosa contains the major blood and lymphatic vessels which supply both the mucosa and muscularis.
The submucosa also contains the submucosal plexus (Meissner's plexus). This forms part of the enteric nervous system, a branch of the autonomic nervous system.

3. Muscularis externa
The muscularis externa is divided into an inner layer and outer layer of smooth muscle. The inner circular muscle contracts causing narrowing of the lumen. This is important in the mixing of digestive content.
The outer longitudinal muscle shortens the digestive tract, helping to propel digestive contents along its length. Interestingly, the pharynx is the only location where the circular muscle can be found external to the longitudinal muscle (as the superior, middle, and inferior constrictors).
The muscularis externa contains the second neural plexus between its inner and outer layers - called the myenteric plexus (Auerbach's plexus). Together with the submucosal plexus, it forms the enteric nervous system.

4. Serosa
The serosa is composed of a thin layer of areolar connective tissue with an outer mesothelial layer of simple squamous epithelium.
It forms the outer covering of the digestive tract and is continuous with the visceral peritoneum or mesenteries (double folds of peritoneum).
The serosa secretes a serous fluid to help prevent friction between abdominal viscera.